Australian Open: Serena Williams reveals back injury caused problems in defeat
Serena Williams revealed her struggles with a back injury after crashing out of the Australian Open to Ana Ivanovic.
Last Updated: 19/01/14 11:37am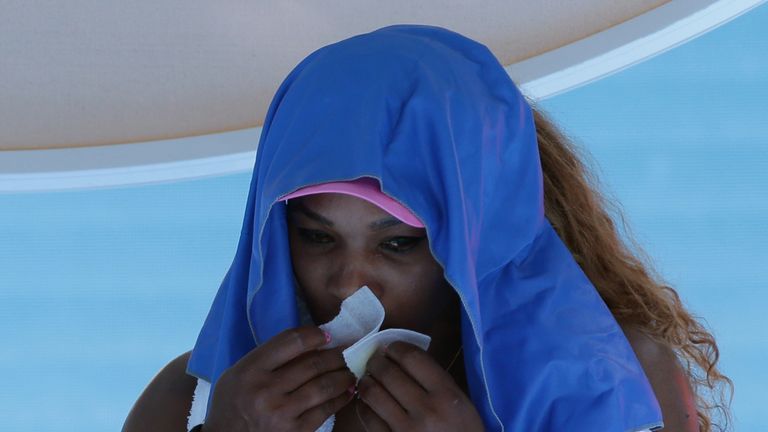 Williams made a series of unforced errors in front of an astonished crowd on Rod Laver Court, and despite winning the first set she went on to succumb 4-6 6-3 6-3 to the 18th seed.
The injury means three successive trips to Melbourne have come to an early end because of fitness problems - she lost to Sloane Stephens in 2013 after rolling an ankle and suffered a foot injury before losing to Ekaterina Makarova in 2012.
"I guess the secret is out, but I obviously wasn't hitting the way I normally would hit and wasn't moving the way I normally would move," Williams told reporters.
"I made a tremendous amount of errors, shots I missed I normally don't miss, I haven't missed since the '80s. I'm just not used to missing those shots.
"But it's okay. I feel like I know for a fact I can play so much better than what I did today, so with that, knowing that, I'm not disappointed or anything.
"I just know that I can play 10 times better than what I did today. I almost pulled out. I'm such a competitor. I mean, I probably should have.
"I have just been on some of the strongest meds I can take, that are legal, which my body didn't handle it well because I haven't been taking anything. So I was like really kind of out of it for a few days."