WTA Tour: SW19 champ Marion Bartoli 'not coming out of retirement'
Reigning Wimbledon champ Marion Bartoli says she has no plans to return to competitive tennis on the WTA Tour.
Last Updated: 22/01/14 2:31pm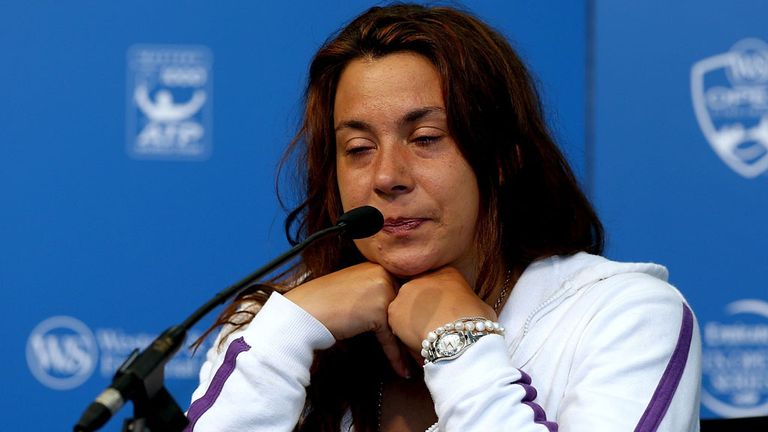 The reigning Wimbledon champion announced she was quitting the professional circuit just one month after her surprise Grand Slam victory in London last July.
The 29-year-old played just three more matches after beating Sabine Lisicki in the Wimbledon final and is currently in Melbourne where she is commentating on the Australian Open for a French broadcaster.
Asked whether there was any chance of her returning to the pro game, Bartoli said: "I'm still so passionate about tennis.
"Unfortunately, I can't play anymore because of my body but the passion is still inside, definitely.
"The shoulder is basically damaged forever and I can't serve anymore."
However, next year's invitational legends' doubles competition at Wimbledon remains a possibility: "I will play the second week.
"But don't expect me to cry or have tears in my eyes. I have the luxury to say I walk out of the game as the Wimbledon champion and believe me, that's not happening to everyone."
As for the present, she says her loyalties for this week's women's singles lie with good friend Dominika Cibulkova.
The Slovakian reached the semi-finals on Wednesday thanks to a straight-sets win over Simona Halep who, incidentally, was Bartoli's final opponent in Cincinnati last August.
She added: "Just to see her in the semi-final, I was so emotional for her because I know all the steps you have to go through.
"I know how she feels deep inside. I've been there."