Sport England praises LTA over response to funding warning
Sport England have given their backing to the LTA's participation policy despite announcing a small cut in funding.
Last Updated: 23/01/14 12:56pm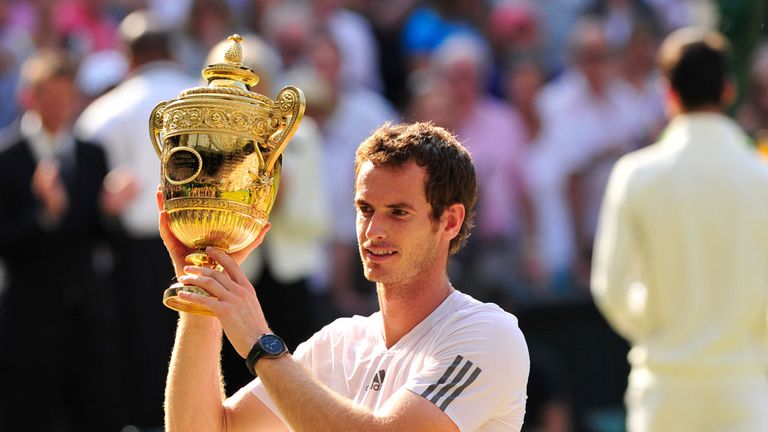 The LTA was among six sporting bodies told in December 2012 to work harder to meet participation targets or risk reduced funding.
After monitoring the LTA's progress, Sport England will invest a further £1.9m in encouraging more participation in tennis over the next year.
But £114,000 of funding has been held back after the failure to achieve the participation target for the 16 to 25-year-old age group.
Sport England director of sport Phil Smith said: "Despite the fact their results weren't as we'd have liked them to be, I have to give the LTA great credit for the way they reacted to being given this warning.
"They've got new leadership - a new chairman (David Gregson) and now a new chief executive (Michael Downey) - and I think they are approaching their sport in exactly the right way.
"They're still not delivering at scale, but the way they're thinking about their sport, analysing the market, thinking about the people who play."
Progress
LTA chief operating officer Nick Humby added: "Sport England have recognised the progress we have made over the last 12 months.
"The funding awarded will enable us to continue to develop and deliver our plans for tennis in Britain.
"We know that we have more to do and that change takes time, but we have started to transform our approach to participation by building effective partnerships and we are determined to change the long-term trend."
The withdrawn funding will now be reallocated to a project aimed at increasing participation in local parks, which lie outside of the LTA's traditional club stronghold.
Smith added: "Can we increase the numbers of people playing regularly in a standard set of park tennis courts? If we can do that in a place with a pilot, then we'll spread it round the country.
"You can't just unlock the gates and expect people to play. Last year Andy Murray won Wimbledon, which was fantastic. It did have the very short-term impact everyone expected it to, but it was very short term.
"It's not enough to win Wimbledon and expect everyone to play tennis every week.
"With the resources available to the LTA, now with their new approach and new leadership, I think they're very capable of delivering increases in participation."
Basketball
England Basketball has also had its funding reduced due to doubts over its ability to increase participation, despite Sport England pledging an additional £2.3m to the sport between 2013 and 2017, taking the investment to over £9m.
Minister for Sport Helen Grant said: "The message to underperforming sports governing bodies is clear - if you can't deliver, then funding will be taken away and given to projects and people that can."