Australian Open: Li Na says Australian Open title was the one she really wanted to win
China's Li Na revealed the Australian Open was the title she has had her eye on for many years.
Last Updated: 26/01/14 2:47pm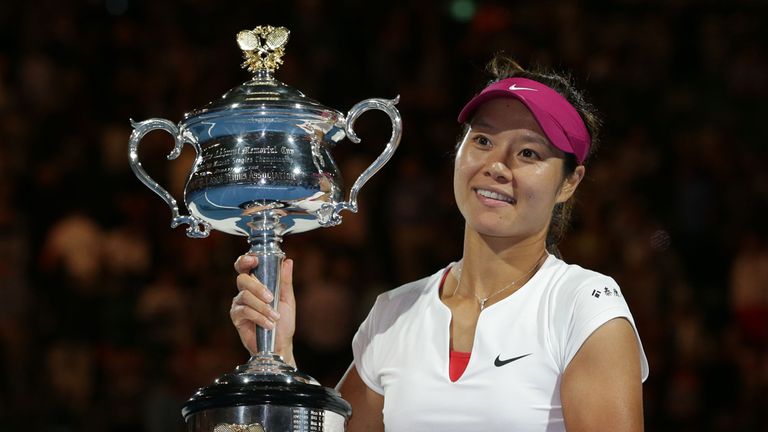 The 31-year-old fourth seed defeated Slovakia's Dominika Cibulkova 7-6 (7/3) 6-0 to add a second Grand Slam title to the French Open crown she won in 2011.
Li made her first final at Melbourne Park in 2011, losing to Kim Clijsters, and then was beaten again by Victoria Azarenka 12 months ago after falling twice on court.
But she was crowned champion at her third attempt and in doing so she became the oldest winner of the women's title, surpassing Margaret Court who was 30 when she became champion in 1973.
Proud achievement
The Chinese player was a big favourite to beat surprise finalist Cibulkova, and she said: "At least I made it. Not like the last two times, always feeling it was one more step. I'm so proud of myself.
"I would say I prefer this title. I prepared for this one already for two weeks.
"Every round, every day, I was thinking about what I should do. I prepared for if I played semis, if I played final what I should do.
"At the French I was feeling I just went for it. I didn't think about winning or losing. But this one, I really wished I could do well. Maybe you don't know how hard I was working mentally to make this one happen."