Nottingham will host an ATP 250 men's event from 2015
Nottingham will host an ATP men's event the week before Wimbledon next year as part of the expanded grasscourt season.
Last Updated: 10/02/14 5:37pm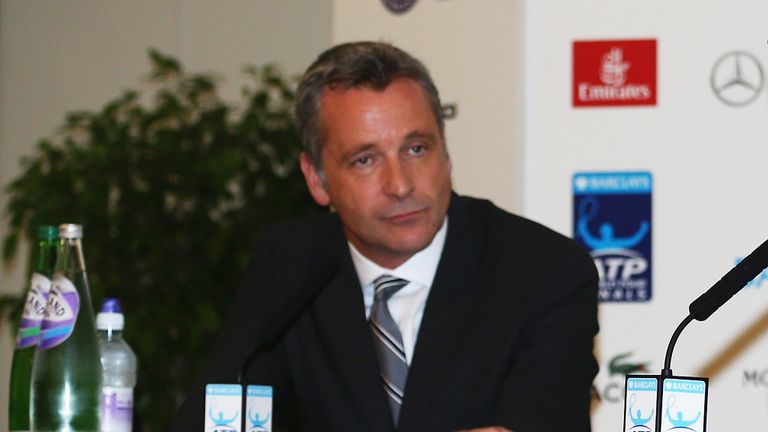 The new tournament will see the event move from Eastbourne's Devonshire Park, which returns to a women-only event.
It will also enable the entry list to increase for both tournaments, up from 28 players in previous years to 48, and will feature many of the world's top names.
The announcement is a major coup for the Midlands city, which last played host to the ATP circuit in 2008.
ATP executive chairman Chris Kermode said: "We are delighted that the ATP World Tour will return to Nottingham from 2015, giving fans the opportunity to witness many of the world's best athletes in action. The ATP has a long history in Nottingham and we look forward to the event playing a pivotal role in the overall grasscourt season."
Grasscourt expansion
It had already been announced that the Nottingham Tennis Centre would stage a WTA tournament in 2015. That will be held two weeks prior to the ATP event, in same week the men play on grass for the first time in Stuttgart.
The changes come as part of the expansion of the grasscourt season with a three-week gap between the French Open and Wimbledon being introduced next year. The current gap is two weeks.
As part of the changes, the Queen's Club and Halle tournaments will both become '500' level events, awarding 500 ranking points to the winner, as opposed to the current 250.
The changes were announced on the day the ATP revealed their full calendar for 2015.
As part of their announcement, the ATP said they are currently seeking promoters to stage a tournament in the week beginning April 27.
The new event, to be played outdoors on European clay, would effectively replace the Serbia Open which was last held in 2012.
2015 Grass Court Season:
8-14 June (week 1)
Aegon WTA at Nottingham Tennis Centre (WTA)
15-21 June (week 2)
Aegon Championships at The Queen's Club, London (ATP World Tour 500)
Aegon Classic at Edgbaston Priory Club, Birmingham (WTA Premier)
22-28 June (week 3)
Aegon International at Devonshire Park, Eastbourne (WTA Premier)
Aegon 250 at Nottingham Tennis Centre (ATP World Tour 250)
29 June -12 July (weeks 4 and 5)
The Championships, Wimbledon