Tennis legend Andre Agassi hints at coaching leading stars in the future
Andre Agassi admits he "can never say never" about becoming the latest 'super coach' to hit the ATP Tour.
Last Updated: 25/02/14 10:25pm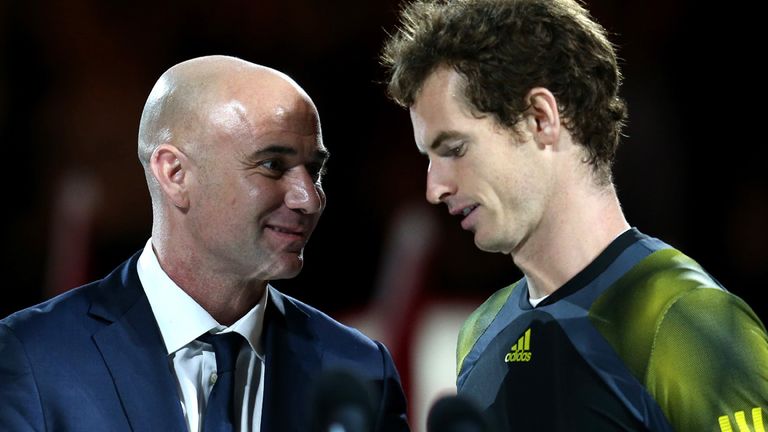 The current trend at the top of the men's game is for former players to coach the leading stars of today.
Ivan Lendl has mentored Britain's Wimbledon champion Andy Murray for two years, while Boris Becker and Stefan Edberg were appointed by Novak Djokovic and Roger Federer respectively ahead of the Australian Open.
The eight-time Grand Slam winner Agassi, however, is not yet prepared to make the commitment with a young family, his charitable work and equipment line at the peak of his priorities.
Satisfying experience
The 43-year-old American said: "Seeing the game through someone else's eyes and trying to figure out how to make them better, all that sounds like a very satisfying experience separate from the commitment that is required from being away from home," he said.
"When you see Ivan and his kids are older now and grown - it is a different time in life for him.
"I don't know much about Boris and what focus he has or responsibilities. It's hard to speak for his reasons and motivations.
"I look at it from a distance and I love talking about the game, I love sharing insight about the game.
"I feel like I could certainly contribute a lot because I spent a lot of time learning and studying what the game is and what people are and what they need.
"All that sounds very enjoyable to me except that it is a full-time job. I just don't have room for that in my life at this stage."
Not that Aggasi, who won his first Grand Slam at Wimbledon in 1992, is ready to shelve the idea completely.
"Maybe. You can never say never," he said.