Davis Cup: Andy Murray beats Andreas Seppi in Naples as GB go 1-1 with Italy
Last Updated: 05/04/14 12:18pm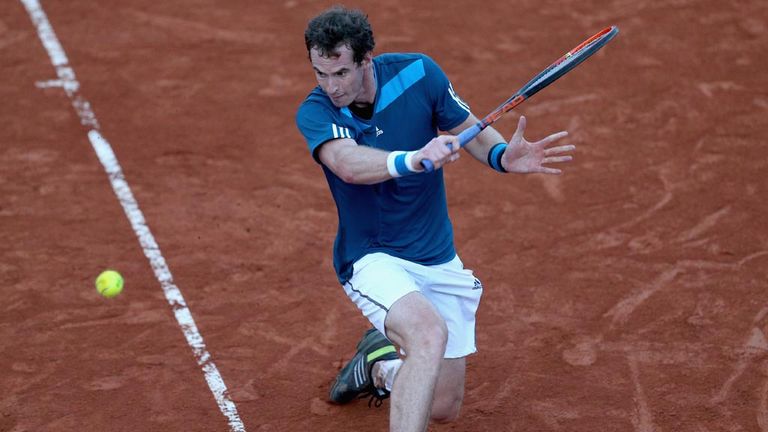 Andy Murray levelled up Great Britain's Davis Cup tie with Italy at 1-1 as he completed a straight sets win over Andreas Seppi in Naples.
The Wimbledon champion had to return to the court after bad light had called a halt to his match on Friday night, and after a tough start he rattled through the last five games to win 4-6 5-7 3-6.
After fending off break points the night before to go in 6-4 5-5, Murray then raised his game when it mattered to claim the second set and look like claiming a quick victory.
The clay court in Naples has come in for some criticism and Murray a couple of times gave it a fearsome glare as he looked to his knee with some lumps and bumps across the surface causing problems.
Seppi caused him problems by himself as he broke in the fourth game to lead 3-1, but that only served to fire Murray into a higher gear, which he showed immediately by breaking straight back.
The British No 1 then really upped his game to break Seppi in the Italian's next service game and finished it off with the last of three breaks and five games on the spin taking him to victory.
Murray may have to make a quick retuirn to court in Saturday afternoon's crucial duobles tie. Murray could partner Colin Fleming but if he is feeling the after effects of his illness Ross Hutchins could come in.
It will be a difficult decision for Leon Smith, who knows that the doubles is vital with Sunday's singles expected to be shared, but much will depend on how Murray recovers after his match.