Andy Murray says he must start improving outside of the four majors
Andy Murray admits he needs to find some consistency following a disappointing third-round exit at the Madrid Open.
Last Updated: 09/05/14 11:01am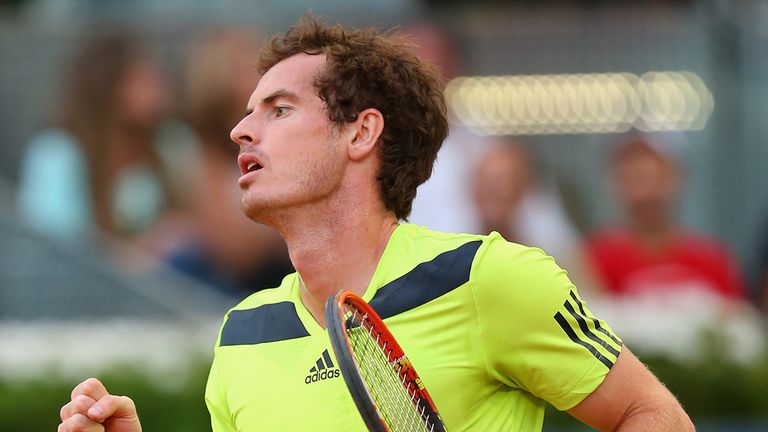 The Wimbledon champion was dumped out in the Spanish capital by Colombian Santiago Giraldo 6-3 6-2 - just a day after recording an impressive battling victory against Nicolas Almagro.
The Scot was competing for the first time in a month in Madrid and was powerless to stop the in-form Giraldo who raced to victory in little over an hour.
Murray has had a difficult start to 2014 after having back surgery towards the end of last year and has also been disrupted by a split with coach Ivan Lendl.
"It's tough because some days just now I'm playing well and then the next day I'm not playing well at all," he said.
"Even within matches I'm playing really well for periods and then other times not great at all.
"I need to become more consistent, my base level has to stay the same for a lot longer and that isn't necessarily going out there and practicing loads of stuff on the court, that is something where I need to be mentally stronger and a bit more switched on for longer periods in matches."
Search for consistency
Murray has now failed to reach a final in seven tournaments so far this season in a run which has seen him slip to eighth in the world rankings.
And the 26-year-old, who has never won a claycourt title, believes he has to improve outside of the four majors to push himself back into the top four.
"The problem for me over the last few years has been the tournaments outside the slams I just haven't had that consistency at all for whatever reason and then when I've got to the slams I have played well pretty much all of the time.
"I don't know if it is a question of confidence or not. I don't feel like I'm low on confidence, which I have had at periods before in my career especially after losing in big tournaments or slams, but that is not how it feels right now.
"My coach is missing who was quite a big part of my team, but even when I was working with Ivan I haven't necessarily played my best tennis here last year or at certain periods.
"I'm not 100 percent sure what it is, but I need to sit down and think about that over the next couple of days and see what I need to do."