WTA Madrid Open: Former world No 1 Dinara Safina retires from tennis
Former world No 1 Dinara Safina officially announced her retirement from tennis in Madrid on Sunday.
Last Updated: 12/05/14 7:44pm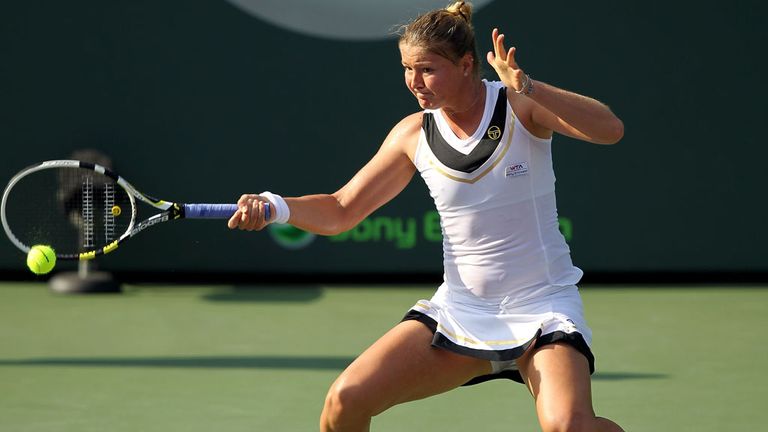 The 27-year-old Russian has not played since the Madrid Open in 2011 because of back problems but had always hoped she might be able to make a comeback.
Safina said on wtatennis.com: "I took as much time as I could.
"I'm not the kind of person who would say no, then I would think and maybe come back. I always prefer to take as much time as I can and when you're quiet inside, you're sure, it's the time.
"It was coming for three years. There was no way back for my back. I was having so much pain in my back. It was tough because everything was hurting me.
"I miss (tennis) so much I cannot say but I miss the people who are supporting me, the fans and the people on tour."
Safina followed her elder brother Marat Safin into professional tennis and reached the very top of the game in 2008 and 2009.
The Russian made her first Grand Slam final at the French Open in 2008, losing to Ana Ivanovic.
The following year Safina lost to Serena Williams in the Australian Open final before taking over as world No 1 in April.
She and Safin remain the only brother and sister ever to have both topped the rankings.
Safina then made her second straight French Open final, but was beaten again, this time by Svetlana Kuznetsova, and the Russian will be remembered as much for never having won a major as for the titles she did win.
Safina was a 12-time winner on the WTA Tour, with four titles at the Premier level, including Madrid and Rome back-to-back in 2009, but it was later the same year that she began to struggle with her back.
The 27-year-old is currently studying and helping Safin, who is now a politician in Russia.