Aegon Championships: Lleyton Hewitt unsure whether he will return to Queen's after loss
Last Updated: 11/06/14 3:54pm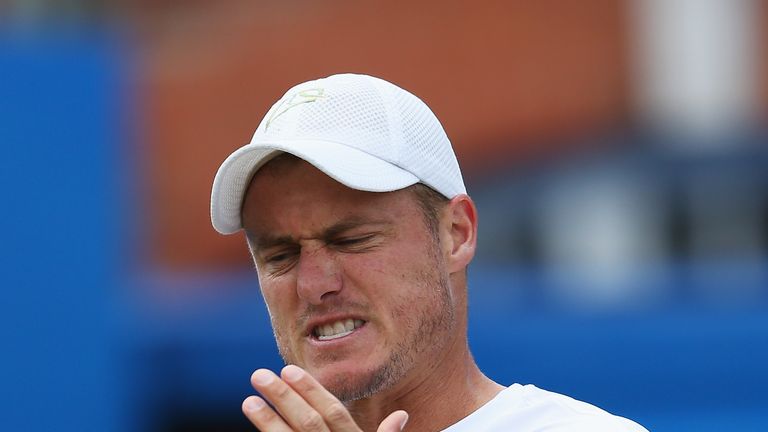 Lleyton Hewitt could consider retirement after admitting doubts about returning to chase a record fifth title at the Queen's Club Aegon Championships next year.
The 33-year-old Australian crashed out of the second round at Queen's on Wednesday, slipping to a 6-3 6-4 defeat at the hands of Spanish 10th seed Feliciano Lopez.
Hewitt has competed for 15-straight seasons at the renowned Kensington tournament, but conceded he has not made a decision about returning next year.
The former world number one is tied on four Queen's titles with American Andy Roddick, but admitted he may not chase the elusive fifth again.
When asked about his chances of fighting for sole ownership of that record in 2015, Hewitt said: "Who knows, I don't know.
"I have enjoyed coming back here. It's one of my favourite tournaments, I love coming back here.
"You always have good memories to come back to places where you played well."
Served
Hewitt has not claimed the Queen's trophy since 2006, but has pushed back into the world's top 50 thanks to landing his first singles title since 2010 at January's Brisbane International.
The gritty Australian admitted world number 29 Lopez's serving rhythm proved decisive on Wednesday.
"He served really well throughout the whole match," said Hewitt.
"He had far better rhythm than he had in his first round match.
"I just couldn't quite get enough pressure points to put on his serve, and he hit his spots really well."