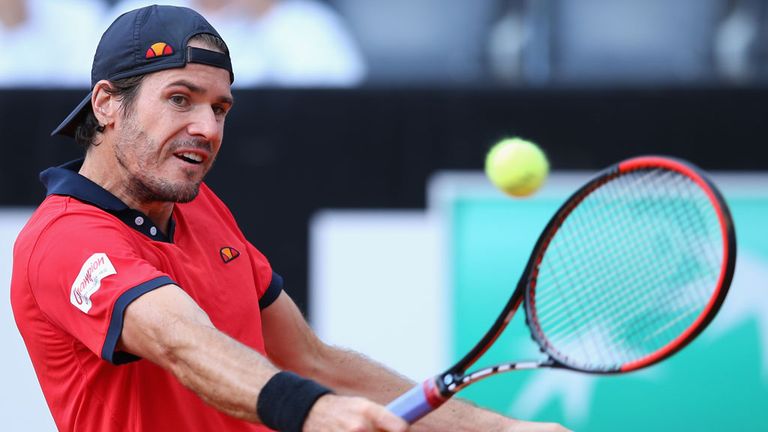 Tommy Haas will miss the rest of the ATP Tour season because of an injury to his right shoulder.
The German has been struggling with the problem in recent weeks. First, he pulled out of the French Open at Roland Garros after playing just seven games in round one, before missing the grass court event on home soil at Halle.
The 36-year-old world No 20 says he is disappointed at having to lay down his tennis racket for the remainder of 2014 but hopes to return to action next year.
He said: "At first, I didn't want to take it seriously. Now I can't do it any differently.                                  
"We'll only be able to decide in a few months' time if it's still possible to return but before that there are a few months of dirty work to accomplish, especially as it's a big weight on my mind.           
"I'm still intent on coming back, I know what now awaits me and I'll face up to this new challenge."