Great expectations
Sky Bet anticipate it being just a matter of time until Laura Robson lands her first WTA title.
Last Updated: 22/09/12 6:59pm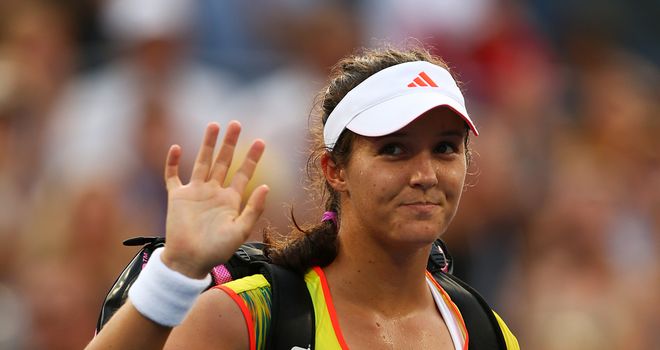 Laura Robson may have lost her first WTA singles final but the bookmaking industry believe it is just a matter of time until she wins her first title.
Robson, who had fended off five championship points in the second set, looked set to end Britain's 24-year wait for a WTA Tour singles champion as she lead Su-Wei Hsieh 3-0 in the deciding set.
However, the higher-ranked Hsieh battled back to take the title with a 6-3 5-7 6-4 win.
Sky Bet go 1/2 that the teenager will have a title to her name before the end of 2013, while her remarkable run at the US Open has prompted hopes of further British Grand Slam glory.
The 18-year-old old seems to be enjoying a similar boost to Andy Murray from the Olympics, where the duo picked up a silver medal in the mixed-doubles while the Scot landed gold in the men's singles.
Murray followed up that success by ending his wait for a Grand Slam at the US Open, while Robson went on a remarkable run of her own, ousting former major winners Kim Clijsters and Li Na to reach the fourth round, the first female British player to do so in 14 years.
The Australian-born Londoner maintained the momentum at the Guangzhou International, beating a string of higher-ranked players to become the first British woman since Jo Durie in 1990 to reach a singles final.
Rankings climber
Saturday's clash with Hsieh may have proved a step too far but expectations are still great, with the youngest player in the top 100 climbing to 57th in the rankings following her latest run.
Sky Bet's Robson specials offer 14/1 for her to win a Grand Slam before the end of 2013, 6/1 to make a final and 11/4 to reach the semis of a major.
With so many of tennis' young stars currently struggling to translate their success on the senior tour, the online bookmaker stops short of assuming Grand Slam success is inevitable, going 3/1 that Robson will win one of the game's most prestigious titles.
Sky Bet's Tennis Trader Ned Brooker said: "Robson is certainly showing the promise to go on and be a top, top player but, as we've seen with so many young talents in recent years, early success is no guarantee for a illustrious career.
"She has all the weapons and has improved her mobility and consistency over the last year, but still has a lot of work to do with her defensive game, while players with a bit more variety to their game, such as the unorthodox Hsieh, can stifle her Gung-ho approach."