Draw drifters
Tim Clement looks at who the main movers are in the betting as a result of the Australian Open draw.
Last Updated: 11/01/13 11:29am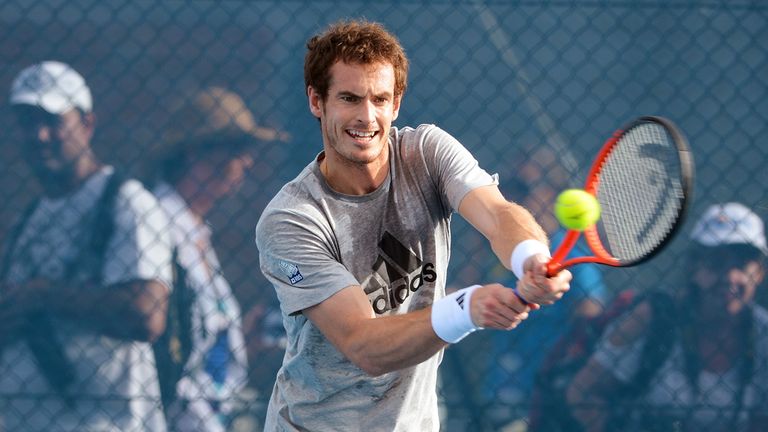 Andy Murray has drifted out slightly in Sky Bet's Australian Open betting despite avoiding top seed Novak Djokovic in the US Open draw.
While being placed in Roger Federer's half of the draw is considered favourable to the Scot, a tricky path proceeds with Robin Haase a potential first-round banana skin and Juan Martin del Potro looming large.
The 'Tower of Tandil' is considered the fourth favourite for the event at 14/1 and the man Murray would have wanted to avoid from those ranked fifth to eighth.
Meanwhile, Haase, ranked 54 in the world, is certainly not a man the 25-year-old will take lightly, having lost their first meeting, albeit back in 2008, before having to come from two sets down to win at the 2011 US Open.
While Murray has drifted marginally, from 9/4 to 5/2, Federer's price has gone out more significantly, from 4/1 to 5/1 after being sided with the US Open champion.
Three-time champion and top seed Djokovic has come in to evens after what Sky Bet consider an ideal draw, landing David Ferrer in his half while Tomas Berdych, who has lost all of their last eight encounters, falls in his quarter.
Berdych is the biggest post-draw drifter, going out from 22/1 to 40/1, while David Ferrer is now a long-priced fourth seed at 25/1.
In the women's draw, Victoria Azarenka's odds on retaining her title have drifted from 3/1 to 4/1 after she was placed in the same half as 10/11 favourite Serena Williams.
Third and fourth seeds Maria Sharapova and Agneiszka Radwanska are considered the main beneficiaries, coming in to 7/1 and 14/1 respectively.
Sky Bet's Ned Brooker said: "Djokovic and Serena were the two players to avoid in the draw, so pretty much anyone placed in their halves will have had their odds pushed out.
"However, Murray's route looks far from straight forward and, given the world number one's consistency; it would take a brave punter to bet against him waiting in the final.
"It certainly has not put our punters off backing the Scot though, with him and Serena representing the biggest losers in our outright books."