Number one aim
Andy Murray can set his sights on topping the rankings in the wake of his Miami Masters triumph.
Last Updated: 31/03/13 10:55pm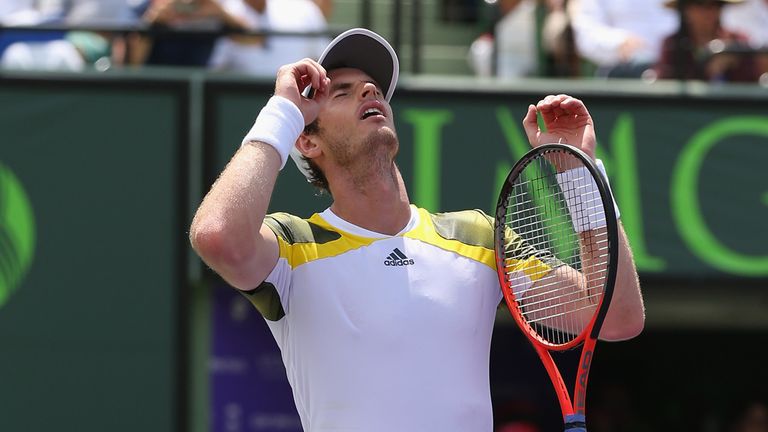 Andy Murray can set his sights firmly on topping the ATP World Rankings after climbing up to second with his Miami Masters triumph.
The Brit prevailed 2-6 6-4 7-6 (7/1) in a gruelling final with David Ferrer to leapfrog Roger Federer in the rankings, essentially confirming the inevitable with the 17-time Grand Slam champion cutting back his schedule.
It was far from pretty, with the 13 services breaks in total and Murray needing to save a match point on a challenge in the third, but it rarely is against a player who is commands nicknames such as 'The Wall', 'The Road Runner' and 'The Little Beast'.
Sky Bet subsequently priced Murray up at 3/1 to be the world number one come the end of the year, with only Novak Djokovic now standing in his way.
The 25-year-old made up significant ground on current world number one by replacing him as champion in the season's second Masters event.
Difficult
However, the task of wresting top spot from his grasp still looks a difficult one, with the upcoming clay swing likely to be decisive.
Murray must improve on his showing on the red dirt last year, when he failed to reach a single semi-final, a major drawback in an era of such versatility.
While titles are going to be hard to come by with Rafael Nadal seemingly back to his best already, deeper runs must be expected with confidence instilled from Olympic gold, a first Grand Slam title and second Miami triumph.
Murray's rankings climb and Ferrer's position as world number four will have significant implications when it comes to future draws, with both Nadal and Federer being placed in Djokovic's half a possibility for forthcoming events.
That looks likely to remain the case through to Wimbledon as well, with Nadal having to defend five titles, while Murray should add to his points total.
Battle
However, as seen in Sunday's battle, Ferrer is far from a pushover, especially on clay, a surface on which he has won all four meetings with the Scot, including at last year's French Open.
The bookmakers remain skeptical on Murray's chances at Roland Garros, with Sky Bet keeping his price at 8/1 despite the implications of his rankings move.
There are few doubts that has all the attributes to be a top clay-court player with his variety and defensive skills, but the movement which makes him such an impenetrable force elsewhere seems to deteriorate on the red dirt.
After a four-day break, Murray will now begin his transition to the different surface ahead of the Monte Carlo Masters, which begins on April 14.
The advice of coach Ivan Lendl, who won three French Open titles, will be vital again, while the break taken after the Australian Open could prove inspired, but becoming the game's top players remains a big ask in an era regarded to be the greatest ever.