Wimbledon shocks
Following Rafael Nadal's stunning loss in the opening round, we take a look back on some other memorable shocks at the All England Club
Last Updated: 25/06/13 8:37am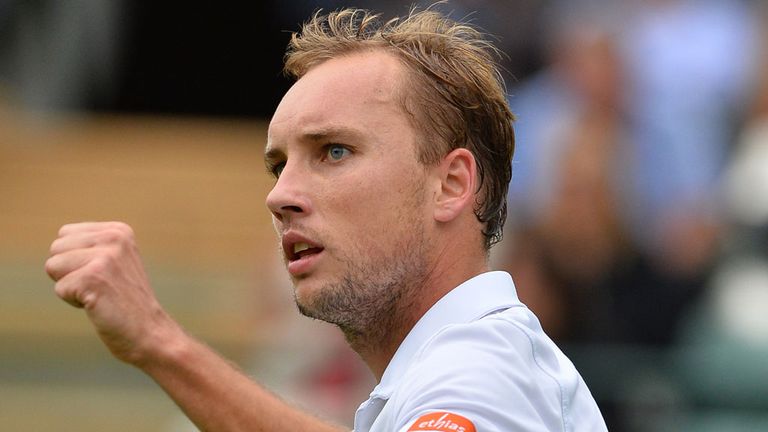 The two-time champion was dumped out in the second round by Lukas Rosol last year, but this year did not even make it past the first hurdle as he was beaten in straight sets by Steve Darcis on the opening day of the Championships.
As the dust settles on another stunning Nadal exit, we look back on some other shock results in the men's draw at the All England Club over the years.
1967: Charlie Pasarell v Manuel Santana
Pasarell holds a special place in Wimbledon folklore. In 1969, the big-hitting American took five hours and 12 minutes to lose against the legendary Pancho Gonzales. Gonzalez survived seven match points to win 22-24 1-6 16-14 6-3 11-9. But Pasarell had already made his mark. Two years earlier, he opened the championships against title-holder and number one seed Manuel Santana of Spain, and sensationally dismissed him 10-8 6-3 2-6 8-6.
1970: Roger Taylor v Rod Laver
When the great Laver faced Britain's Roger Taylor in the fourth round in 1970 he had won 31 consecutive matches and was favourite to complete a Wimbledon hat-trick. National hero Taylor, advised by the press that he may as well stay at home, overwhelmed the champion 4-6 6-4 6-2 6-1 on a rising tide of patriotic fervour.
1987: Peter Doohan v Boris Becker
'Boom Boom Boris' became Wimbledon's youngest champion at the age of 17 in 1985, and made a successful defence a year later. He arrived at the 1987 championships as favourite but Australian Peter Doohan played the match of his life in the second round to win 7-6 4-6 6-2 6-4.
1991: Nick Brown v Goran Ivanisevic
Charismatic Croatian Goran Ivanisevic was one year away from reaching his first Wimbledon final, in which he lost to Andre Agassi, when he came up against unheralded Briton Nick Brown in the second round. Brown, a 29-year-old who had quit the game for five years and was two years into his comeback, won 4-6 6-3 7-6 6-3 in an upset that was hailed by the ATP's own computer as the biggest shock since world rankings started 18 years earlier. Ivanisevic was seeded number 10, while Brown was 591st in the world.
1996: Richard Krajicek v Pete Sampras
Richard Krajicek, a big-serving, 6ft 5ins Dutchman, had the right game and right build to be a winner on grass, but he suffered first-round knockouts at Wimbledon in both 1994 and 1995. Some experts, John McEnroe included, believed he could play a big part in the tournament and nothing came bigger than the quarter-final pounding he gave triple champion Pete Sampras in winning 7-5 7-6 6-4 on his way to the 1996 title.
2002: George Bastl v Pete Sampras
Sampras returned to his favourite hunting ground in 2002 without a tournament win in two years and carrying an injury. The seven-time champion left fending off questions about retirement as he suffered one of the most surprising defeats of his career to world 145 George Bastl of Switzerland in the second round. Sampras had battled back from two sets down to level, on the now-demolished Court Two which was famed as the 'Graveyard of Champions', but Bastl held his nerve to win the last 6-4.
2003: Lleyton Hewitt v Ivo Karlovic
Hewitt became just the second returning champion to exit in the first round as he fell foul of the big-serving Croatian on his Grand Slam debut. There was little indication what was to come when Karlovic lost the first set 6-1 to the number one seed. But he bounced back to seal a stunning victory 1-6 7-6 (7-5) 6-3 6-4 success over the Australian.
2012: Rafael Nadal v Lukas Rosol
Unsung Czech Rosol claimed a stunning second-round victory over Spanish superstar Nadal. When the 26-year-old from Brno lost the first set on a tie-break, it appeared he was on his way home. But the right-hander stumbled across the correct formula to fight back against the multiple grand slam winner and send him packing 6-7 (11/9) 6-4 6-4 2-6 6-4 - taking the decider under the Centre Court roof.