Team Murray: The key figures in the newly-crowned Wimbledon champion's life
We pick out the key figures in Andy Murray's off-court support network after his Wimbledon triumph.
Last Updated: 07/07/13 8:46pm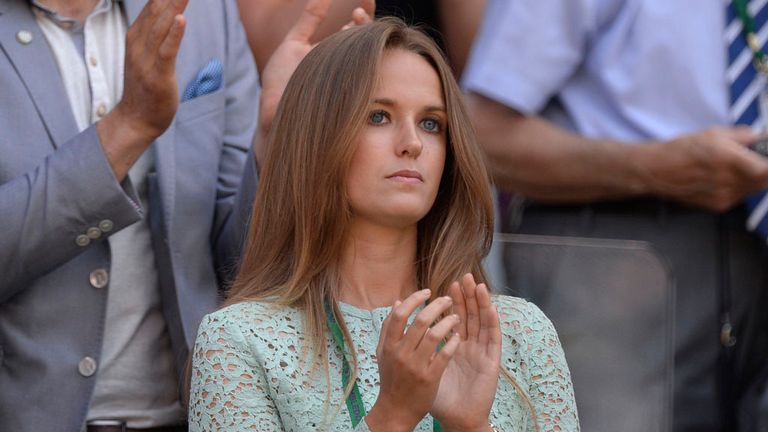 The 26-year-old became the first Briton since Fred Perry in 1936 to claim the men's singles title at SW19.
Murray immediately paid tribute to his off-court support team. Here, we take a look at some of the main figures in his life.
Judy Murray
Andy's mum, Judy, was briefly a professional player herself. She is one of the country's top coaches and taught both Andy and brother Jamie as juniors. She is now the captain of Britain's Fed Cup team and can be seen leading the encouragement for her sons from the players' box. She received a warm hug from her son immediately after his victory.
Willie Murray
Andy's dad, he is not as prominent as Judy, and juggles running a chain of newsagents in Scotland with following his son around the world.
Kim Sears
As firm a fixture in the player's box as Tim Henman's dad once was, Kim is Andy's girlfriend of seven years. She is the daughter of former Lawn Tennis Association head of women's tennis Nigel Sears and was once described by Judy Murray as "the best thing to happen to Andy".
Ivan Lendl
After a long search for a permanent coach following his split from Miles Maclagan, Murray turned to eight-time grand slam winner Lendl at the start of 2012. A cool head, Czech-born Lendl has sharpened the Murray game and mind. Shows almost no emotion during the Scot's matches. Murray paid tribute to Lendl on court today.
Jez Green
Green is Murray's fitness coach and widely credited for turning him from a skinny youngster to a bulked-up athlete. He puts Murray through a punishing fitness regime, often in the baking heat of Miami, and has him on a strict diet that can often include up to 50 pieces of sushi in one meal.
Dani Vallerdu
A former singles player himself - if only ever reaching number 727 in the world - Venezuelan Vallverdu has known Murray since they were both at the Sanchez-Casal Academy as teenagers. Vallverdu acts as assistant coach to Lendl and is Murray's regular hitting partner.
Louise Irving and Matt Gentry
Murray turned to XIX Entertainment five years ago as his profile grew. Between them, Irving and Gentry take care of all of Murray's PR, with Gentry acting as his main agent.