ATP World Tour Finals: Annabel Croft hails Novak Djokovic's win over Rafael Nadal
Annabel Croft marvelled at Novak Djokovic's character after he won the ATP World Tour Finals.
Last Updated: 17/11/13 12:10pm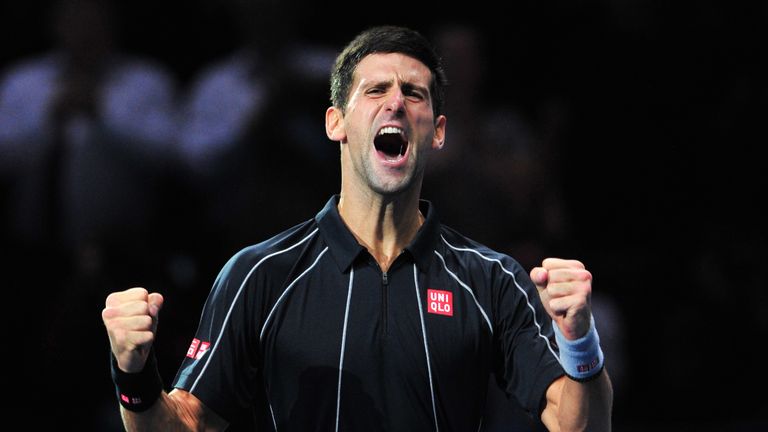 Djokovic overcame old rival Rafael Nadal 6-3 6-4 in London to defend his title at the O2 Arena on Monday.
It was the Serbian's 22nd victory in a row and his fourth straight tournament success, following wins in Beijing, Shanghai and Paris in the past six weeks.
That remarkable run, though, only began after Djokovic had lost the US Open final and World No.1 spot to Nadal.
And Croft has been hugely impressed, if not surprised, by the way in which Djokovic responded to the revival of Nadal and the disappointment of losing the last major of the year.
"It says so much about the character of the man and it is not the first time we have seen him respond like that to heavy defeats in the past," she told Sky Sports.
"He has gone away and clearly worked extremely hard. He has looked at tapes and worked out ways to get the best out of his game and take his game to new levels.
"He unlocked the key just recently with Rafa's game and clearly brought it out to the court today. It is the first time I have ever watched Rafa play a tennis match where he was off balance so many times during the course of that match.
"We very rarely saw him on the front foot, even until that last game where he was eventually able to attack a couple of balls. But for most of this match he was not able to."
Emotional
Djokovic, who will lead Serbia's Davis Cup team against the Czech Republic this week, dominated the match in London, in a disappointing end to the season for Nadal.
The Spaniard still finished the year as No.1 having won the French and US Opens after returning from a seven-month lay-off in February.
Croft, though, insisted that, such is the nature of the man, Nadal would be devastated by the defeat to Djokovic.
"Even at Wimbledon in that one he lost to Roger Federer, which was an absolute epic, he went back into the locker room and really balled apparently - so there is a very emotional side there," she said.
"That competitive instinct is there and he wants to win so badly, he will want to find ways to get round what has happened because it will sew a little seed towards 2014.
"But bear in mind, I guess, this is his least favourite surface. His ball does not do as much off this surface."