Quarter-final picks
Our man at Melbourne Park offers up his predictions for the Australian Open men's quarter-finals.
Last Updated: 21/01/14 3:35am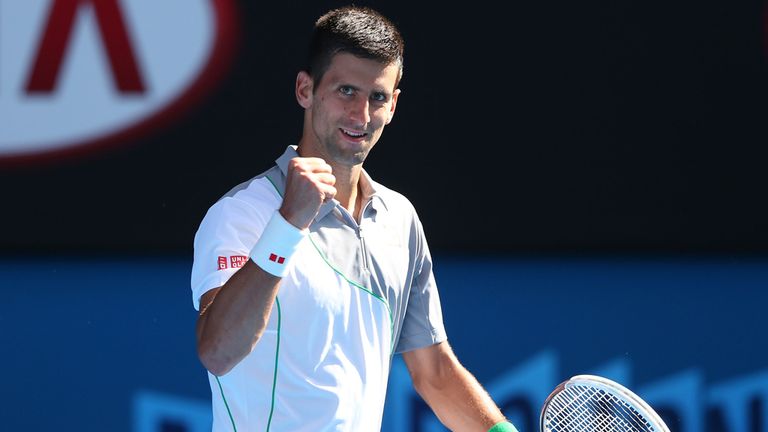 While two of the top three seeds in the women's draw have crashed out, upsets have been virtually non existent among the men at Melbourne Park, with the 'big four' still in tact heading into the quarter-finals.
The line-up is a mouth-watering one, with Andy Murray v Roger Federer particularly catching the eye in a rematch of last year's semi-final here.
The relentless quality on show makes it incredibly tough to pick winners, but here's what I'm expecting to happen.
Tomas Berdych v David Ferrer
Berdych has been very impressive so far, not getting broken in either of his four matches and only facing four break points. However, he's not come up against anyone like Ferrer, who is a fantastic retriever and will force inevitable errors from the big-hitting Czech. I'm surprised the lower seed is favourite especially as he's lost seven of their 11 meetings and, even if he wins the first set, expect him to come unstuck in four.
Prediction: Ferrer to win - 5/4 with Sky Bet
Novak Djokovic v Stanislas Wawrinka
Wawrinka must see playing Djokovic like trying to run through a wall now, having lost their last 14 meetings including epic battles here and at the US Open last year. Since then they've met twice more with the Serb losing just five and six games and, having won 25 successive matches at Melbourne Park, I sense this meeting will be more one-sided than the neutrals will be hoping for.
Prediction: Djokovic to win in straight-sets - 4/5
Rafael Nadal v Grigor Dimitrov
Dimitrov is finally living up to expectations with his first quarter-final appearance at a Grand Slam but the road surely comes to an end here. Kei NishIkori, the umpire and the elements threw everything at Nadal in his last match and he still came through in three sets without playing his best tennis. If I had to put my house on a result it would be another straight-sets win for the Spaniard but Dimitrov has snatched a set in each of his three loses in previous match ups and you can get decent odds on him doing so again.
Prediction: Nadal to win 3-1 - 14/5
Andy Murray v Roger Federer
I'm surprised to see Murray has been made outsider having won three of their last four meetings and 11 of 20 overall. Federer was sublime against Jo-Wilfried Tsonga, with 34 out of 41 successful net approaches and more than double winners than unforced errors, but faces arguably the game's best counter-puncher in Murray. It's difficult to gauge where the Scot is having faced little competition of note but I'd still back him in going the distance with the 32-year-old.
Prediction: Murray to win 3-1 - 4/1