Li Na's Australian Open victory is proof of her ability to handle pressure on and off the court as China's tennis trailblazer, says Tim Clement
Li Na's Australian Open title is proof she can now handle the pressure as China's tennis trailblazer.
Last Updated: 25/01/14 2:44pm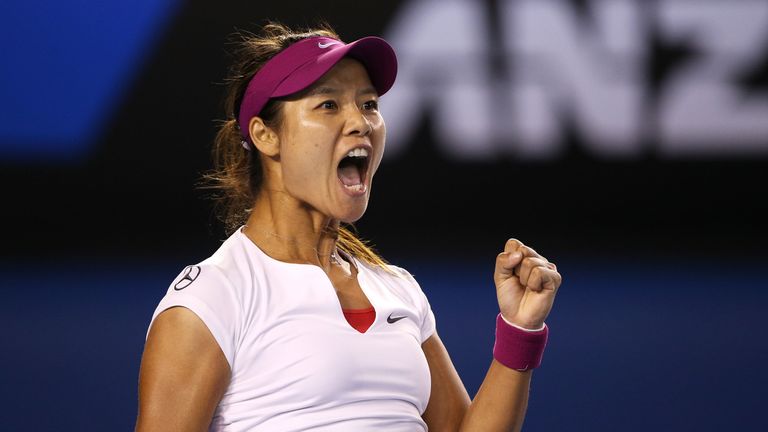 Being the most successful player from the world's most populous country in a global sport can't be an easy burden to carry - but she made light work of the load on Saturday night on Melbourne Park.
Not without a few blips, that is, having let Dominika Cibulkova back in the first set from an early break up then failing to serve it out, as if just to keep her hefty following on tenterhooks.
The drama stopped there as she romped through the second set 6-0 but that one-sided scoreline is a contrast to her route to this moment of glory.
Two final defeats on the Rod Laver Arena, also from a set to the good, must have been hard to eradicate from the mind after eventually closing out the first set.
Responding to failure seems an obvious issue but it has actually been the success which seems to have really caused the real mental problems, with her breakthrough Grand Slam success sparking a sharp decline in results.
Li bounced backed from her first Australian Open final loss in 2011 by claiming the French Open title later that year, only to fail to make it past the fourth round at any of the following six majors.
Becoming a first Grand Slam champion from her continent, and the inevitable raised expectations that came with that, appeared to be all too much.
Last year, however, things started to get back on track with another final appearance at Melbourne Park followed by quarter-final and semi-final runs at Wimbledon and the US Open.
Kind draw
Then the draw opened up Down Under with no top 20 players standing in her way, with world number 24 Cibulkova, who now climbs to 13, the highest-ranked player in her path.
However, it is unfair to suggest that represents a walkover win given the results her prolifically underachieving final opponent has finally achieved here, beating four higher-ranked players en route.
The term favourite can often be tough to carry but there's a significant difference when you've got around 1.3 billion reinforcing that expectation, while your opponent is from a country with a much smaller population.
It speaks volumes that the Slovak smiled through her press conference, enjoying the moment and relishing her very existence on the stage she had interrupted.
Sure, Li was full of jokes in her acceptance speech but her apology for talking too long acknowledged her duty to deliver entertainment.
While expectations are contrasting, the pair share a popularity amongst fans which can only be healthy for the game, while seeing some fresh faces achieving new highs here has certainly pleased the public with the top three seeds dividing opinion.
Li will certainly be a popular champion among the WTA given the fan base she brings to the tour, while a thoroughly likeable character from another country with relatively little heritage in the game will do it no harm at all.
Saturday night's final may not have been a classic clash between two titans but it was certainly a positive for the women's game.