Sky Sports examines whether there was an over-reliance by Great Britain captain Leon Smith on Andy Murray in Italy.
By Razwan Mirza - Tweet me: @RazMirza
Last Updated: 10/04/14 2:15pm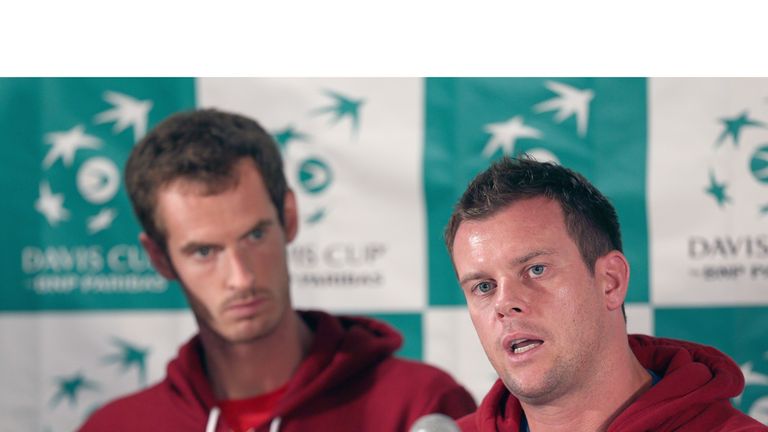 As Italy claimed their place in the Davis Cup semi-finals for the first time in 16 years with a 3-2 victory over Great Britain, many would argue there was an over-dependence by captain Leon Smith on Andy Murray.
The No 1 had pulled Britain into the lead in in Naples by finishing off a singles win over Andreas Seppi before partnering Colin Fleming to a tense doubles victory over Fabio Fognini and Simone Bolelli on Saturday.
But facing Fognini in singles proved to be a different matter and the in-form Italian's extra prowess on clay told in a comfortable 6-3 6-3 6-4 win.
It was Murray's first singles defeat in Davis Cup since losing to Stanislas Wawrinka in 2005, against a player who has won all three of his titles on clay within the last nine months.
And watching the Scot in action, it was clear for all to see that after suffering from a virus leading up to the quarter-final tie, playing two singles rubbers was tough enough, but having to endure a gruelling doubles clash on a pock-marked clay surface on Saturday just about took its toll on a man who not long ago underwent back surgery.
Without doubt, Smith knows his team can be hugely proud of their achievements. After playing at home for all of his first seven ties, the captain has had to contend with three consecutive away matches on clay.
But the harsh reality of it all was that if it wasn't for Murray, they would be staring relegation in the face from the World Group.
After world No 8 Murray had lost his rubber, all hopes rested on 162nd-ranked Ward, the hero of February's win over the USA, overcoming a rankings gap of more than 100 places against Seppi, but that never looked on the cards and he fell to a 6-4 6-3 6-4 defeat.
The reigning Wimbledon champion only made his comeback on Boxing Day and has been playing non-stop since, as well as suffering from an emotional split from his coach Ivan Lendl.
And with the French Open just over a month away, Murray has now decided to take a well-earned break to refocus and recharge the batteries as well as find himself a new coach. He is not due to play a tournament until Madrid early next month and is optimistic that he is getting closer to his best.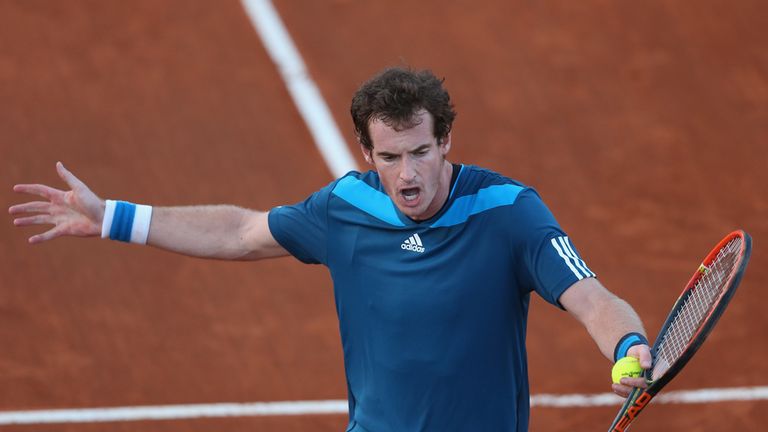 Out on his feet
However, there were times on the Bay of Naples where the 26-year-old looked out on his feet, physically drained, with very little to give.
But he still managed to conjure up enough guts and determination to drag the Brits to the brink of an unlikely victory and a spot in the final four for the first time 33 years, and you have to go back to the days of Fred Perry for the last of their nine titles.
He was a bit poorly before it, which didn't help. He's put everything on the line and he should be very proud of himself. He clearly has put the team first, again, and fought hard for his country.
GB captain Leon Smith on Andy Murray
Captain Smith admitted: "Certainly Fabio played well, but it was a big ask for Andy physically to keep going after playing so much tennis over the tie.
"He was a bit poorly before it, which didn't help. He's put everything on the line and he should be very proud of himself. He clearly has put the team first, again, and fought hard for his country."
So why put him through it all you might ask yourself? Well, Italy played their No 1 Fognini in all three rubbers and the world No 13 went into the tie suffering from a serious rib injury.
The Davis Cup brings out the very best in players, no matter what their ranking.
When you're playing in front of passionate, fanatical home spectators, the support can prove to be a source of inspiration - as it proved for Fognini.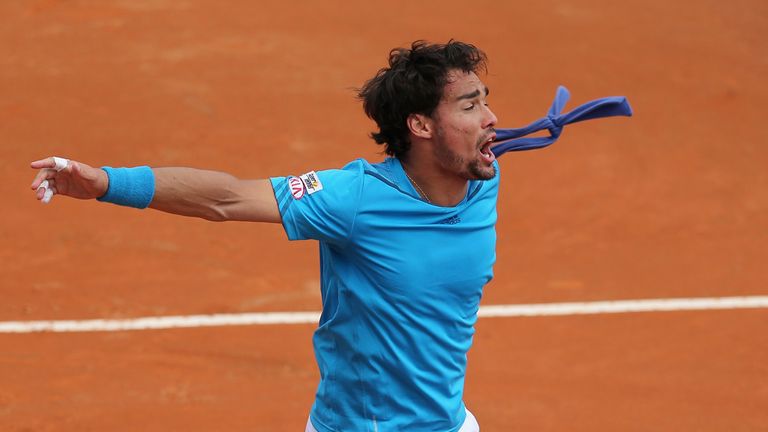 In Murray's case, you have to admire the way he fought for every point. He never complained about having to play all weekend because he wanted to see Great Britain reach the semi-finals.
But even the most ardent of British tennis fans must have found it painful seeing him go through the rigors of three days of non-stop clay court action.
The loss was only Smith's second in 10 matches since becoming captain and a far cry from his first tie against Turkey in 2010, when defeat would have sent Britain into the bottom tier of the competition.
On a postive note, under Smith's astute guidance Britain have battled their way through Europe/Africa Zone Groups II and I, with Ward and Dan Evans rising to the occasion.
And in San Diego in February, they won their first World Group tie for 28 years thanks to Murray and Ward.
Smith's side at least can dream of such heights now, particularly if the draw for next season's competition gives them a home tie.
And with the emergence of Ward and Evans in singles and Fleming, Jonny Marray and Ross Hutchins adding strength in depth as doubles specialists, the team has a nucleus of achieving something special next year.
There is also the emergence of 19-year-old Kyle Edmund, who will be just about ready to burst on the scene so the future of British tennis is looking bright.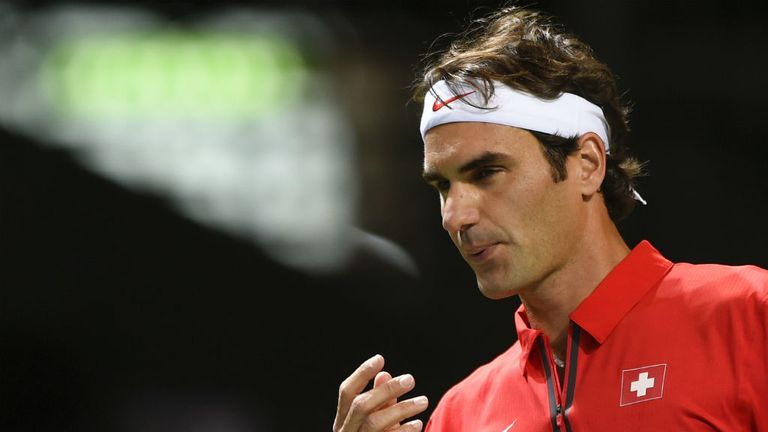 Swiss roll on
In the weekend's other Davis Cup ties, Roger Federer sealed Switzerland's place in the semi-finals when he completed a comeback win for the hosts over Kazakhstan.
The 17-time Grand Slam champion strolled out to face world No 64 Andrey Golubev after Australian Open champion Stanislas Wawrinka had hauled the Swiss level at 2-2 in the tie with victory over Mikhail Kukushkin.
Federer showed his class, beating Golubev in straight sets to keep the world No 4 and the Swiss on course for their first ever title.
They will next face Britain's conqueror's Italy for a place in the final, while in the other semi-final France will take on holders Czech Republic.
The French looked dead and buried on Friday when they lost the opening two singles matches against a weakened Germany line-up.
But wins for Jo Wilfried-Tsonga and Gael Monfils earned them a 3-2 victory in Nancy to keep Arnaud Clement's team on course for their first title in 13 years.
They will now have home advantage against Czech Republic, who breezed past Japan in Tokyo 5-0.
The semi-finals take place in France and Switzerland on September 12-14.
Do you think Andy Murray was overused in Naples? What would you have done? Send in your comments below ...