Raz Mirza feels Stan Wawrinka must be considered favourite to win the French Open
By Razwan Mirza - Tweet me: @RazMirza
Last Updated: 22/04/14 9:27am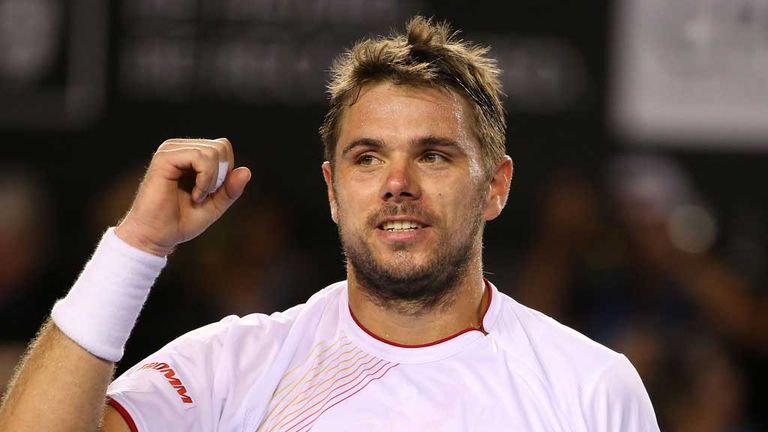 Stanislas Wawrinka has undoubted talent, but always seemed to lack the temperament to be considered a world-class tennis player.
But now he looks set to break the monopoly in an ultra-competitive era of the 'big four' - Roger Federer, Rafael Nadal, Novak Djokovic and Andy Murray.
When Magnus Norman - runner-up at the 2000 French Open and former world No 2 - came on board in April 2013, the Swedes' knowledge made an immediate impact on the player's mentality.
Norman was the architect of the Swiss No 1's maiden Grand Slam triumph at the Australian Open in January emphasising the point that being a good listener was imperative to improving Wawrinka's game.
"There are different coaching styles," he said. "My coaching philosophy is to try to be a good listener rather than trying to manage by fear.
"Depending on the player's age and level, it is also important that there is trust between the coach and the player."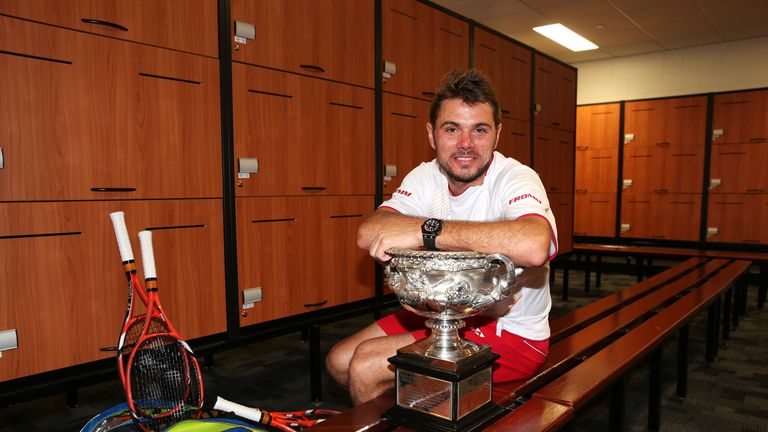 The 29-year-old from Lausanne always had a reputation as a powerful, attacking baseliner with huge shot-making ability and natural aggression with a single-handed backhand to die for, but he had a tendency to fold under pressure against the biggest players.
Now, he has become a completely different player with an improved consistency and mental strength to overcome the very best.
Wawrinka defeated Andy Murray at the 2013 US Open, and then battled past Novak Djokovic at the 2014 Australian Open - both were defending champions.
He went on to claim his maiden Slam title in Melbourne thanks to a four-set win against 13-time major champion Nadal to earn him the new moniker of 'Grand Slam Stan'.
Wawrinka had always lived by the tattoo on his left forearm in italic script that quotes the Irish writer Samuel Beckett: "Ever tried. Ever failed. No matter. Try Again. Fail again. Fail better."
He's learnt to do things the hard way, but after failing again and failing better, Stan is winning again and winning better.
Maiden Master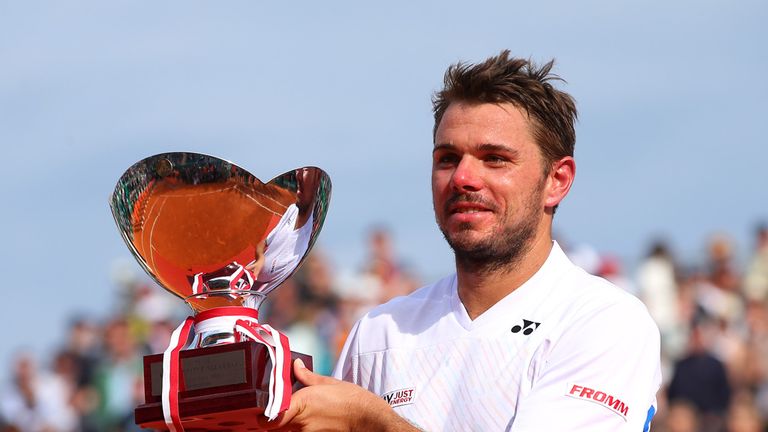 On Sunday, Wawrinka defeated his friend and Swiss Davis Cup team-mate Federer 4-6 7-6 (7-5) 6-2 at the Monte Carlo Country Club to lay down a serious marker ahead of the French Open next month.
Sky Bet make Wawrinka a 15/2 shot to win the French Open, while you can get 100/30 on him to win over 1.5 Grand Slam singles titles.
Victory against the Swiss legend was only Wawrinka's second in 15 career matches and his first against Federer since the 2009 Monte Carlo third round.
He improved to 19-3 on the season and appears to have overcome his post-Australian Open slump where he lost early in both Indian Wells and Miami.
Not even the presence of Switzerland's Davis Cup captain Severin Luthi sitting in the Federer box flustered Wawrinka, who had no complaints and simply got on with the job in hand.
It was the 29-year-old's first Masters victory while the 1,000 ranking points put him top of the Race to London standings for the season-ending championships and left him fresh with confidence in his big-swinging game.
Physically, when I'm at my best, I have a chance to beat all those guys.
Stanislas Wawrinka
"I'm really confident with my game. I know that I can beat all the players," said Wawrinka after his win in Monte Carlo. "I did an amazing job this week, beating some amazing players. Physically, when I'm at my best, I have a chance to beat all those guys."
With Djokovic suffering from a wrist injury, Murray still regaining fitness following back surgery, Nadal struggling for form and 32-year-old Federer having lost three of his four finals this year, Roland Garros could be an open field.
The title in the principality was Wawrinka's third of the year after trophies at Chennai and Melbourne in January and puts him in an excellent position to win back-to-back Grand Slam titles.
Build-up
His next stop is a title defence at Oeiras, Portugal, starting a week from Monday and he is then entered in the final pair of claycourt Masters 1000 tournaments in Madrid and Rome before the May 25 start in Paris where he reached the quarter-finals last year.
The world No 3 will be strongly backed to go beyond the last eight on the Roland Garros clay this time around, and should the draw favour Wawrinka, he has laid down a marker as a French Open dangerman, so much so that he must be considered as favourite to win the event.
Granted, there is still plenty of claycourt tennis to be played in the lead-up to the event and a lot can happen from now until the 25th May.
But Wawrinka's fightback after going a set down to Federer to land the seventh title of his career showed the kind of character and mental fortitude required on the red dirt - in what's bound to be energy-sapping conditions during the hot days - to land a second successive major crown.
As a player who is much loved for his artistry on the court and character off it, Stan would be a welcome addition to the list of champions in Paris after an era so totally and utterly dominated by Nadal.
The Spaniard's eight titles will go down in the history books, but with only Federer (2009) and Gaston Gaudio (2004), the only other men other than Nadal to win the French Open in the last 10 years, it would be a breath of fresh air to see a new name - possibly Stan's - engraved on the Coupe des Mousquetaires.