Greg Rusedski is the right man to mentor Kyle Edmund, writes Raz Mirza
By Razwan Mirza - Tweet me: @RazMirza
Last Updated: 30/04/14 1:49pm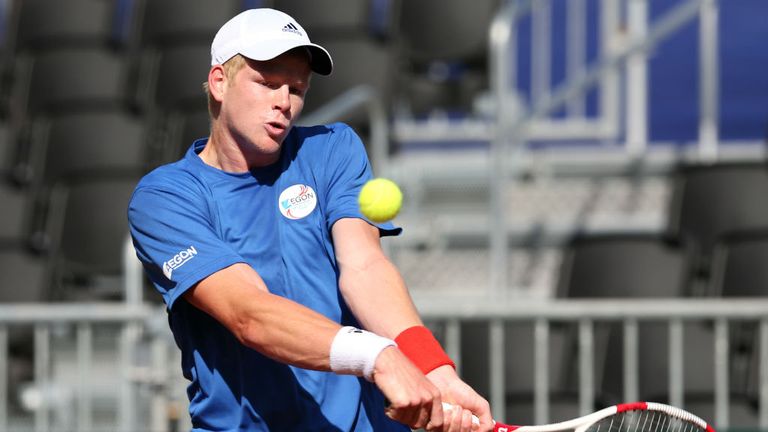 Former US Open finalist and world No 4 Greg Rusedski knows the potential of teen sensation Kyle Edmund better than anybody and will enhance his game in a key period of his tennis career.
Johannesburg-born Edmund is currently ranked 292nd in the world and has already been called up for the senior Davis Cup side having made the initial line-up for February's match against the USA in San Diego.
Britain's highest-ranked teenage player has made vast improvements in his game under the tutelage of Lawn Tennis Association coach Colin Beecher.
But, at a crucial time in his fledgling career, Rusedski is seen as the ideal candidate to bring out the best in the 19-year-old, who reached a career-high 276 in February.
Rusedski, who also works for the LTA, knows the teenager well after his time as captain of Britain's junior Davis Cup team, so the partnership is really a no-brainer.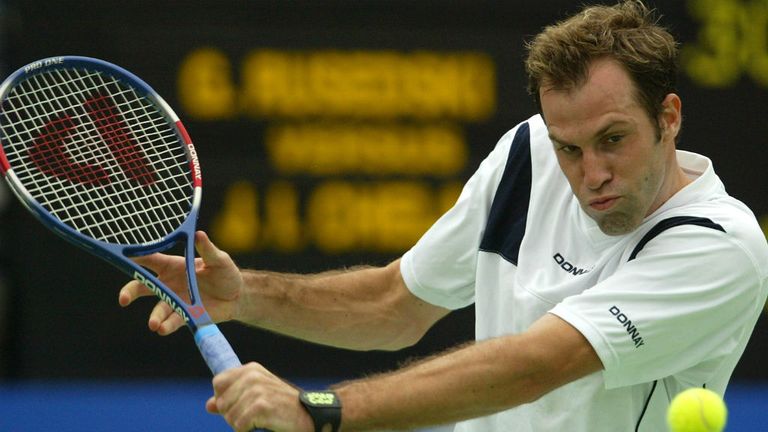 Just before the Sony Open in Miami, Edmund told the official Wimbledon website about how he learned so much from the 40-year-old, having spent some quality time with his new coach.
"I spend a few weeks a year with Greg Rusedski, travelling to tournaments," said Edmund, who has won five titles on the Futures tour.
"He's great to have on the road, especially after he has done it for so many years and did very well in his career.
"I find he is good helping out with game plans going into matches. He keeps it simple, which I like.
"He has also helped with my game since I was around 15 so we have a good relationship."
Key element
Their relationship will be a key element in the months ahead, with Edmund spending more time gaining his fitness and getting stronger in order to compete with the players from the higher echelon of the sport.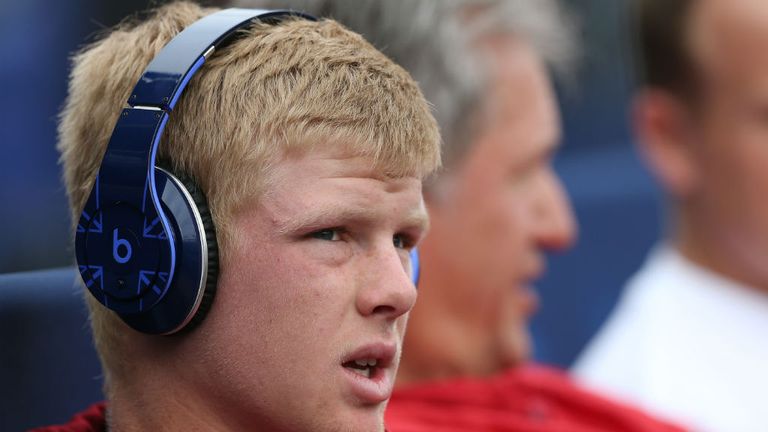 Canadian-born British serve-volley exponent Rusedski reached the US Open final in 1997, losing to Pat Rafter in four sets.
The left-hander also reached the Wimbledon quarter-finals earlier that year, although he was more often than not overshadowed in the British press by the more popular Tim Henman.
As a Sky Sports analyst, Rusedski has impressed pundits and viewers with his tactical knowledge and confident demeanour in front of the camera.
It will come as welcome news to followers of the British game that Rusedski is already getting stuck into his role, teaming up with Edmund at a Challenger tournament in Vercelli, Italy this week.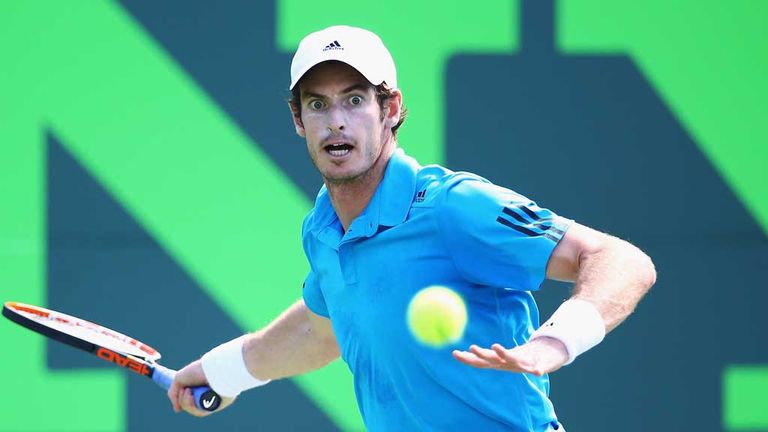 Edmund, who won his first ATP Tour level match at Eastbourne last season with victory over France's Kenny De Schepper, was handpicked by Wimbledon champion Andy Murray to train with him for three weeks in Miami during the off-season.
"I expected the worse and the physical side really hits you at first," admitted Edmund after being introduced to the sustained hard physical graft of working with the two-time Grand Slam champion. "But I feel I've been keeping up. What you notice is not just the high level someone like Andy plays at but that he plays at that level for long periods.
"I can play at a decent level but what you've got to do is sustain it. I can already feel the benefits of what we have been doing with the intensity of it all. Andy's a great role model."
Murray comparison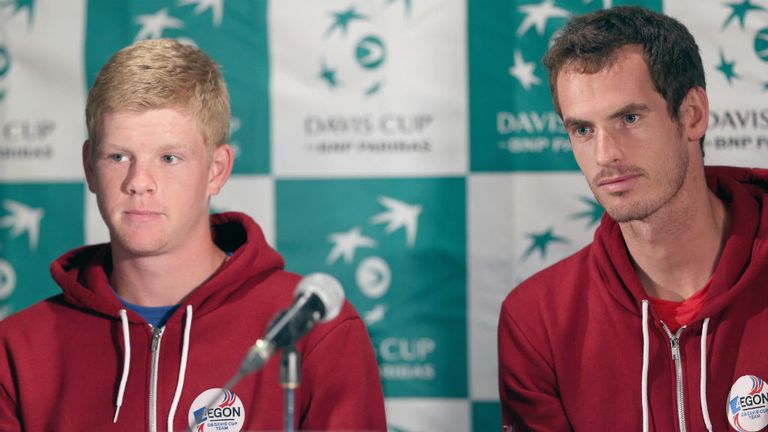 Edmund, from Beverley in Yorkshire will sadly always face the problem of being compared to Murray, especially when it comes to the grasscourt season.
But Britain's Davis Cup team captain Leon Smith thinks the public will see the best of Edmund on the claycourts in the future with the teenager having already spent time playing on the red dirt in America.
"Kyle has shown real flashes of potential in the last eighteen months and has shown that he can play on clay," said Smith. "I think he can really push on this year."
Rusedski's Sky Sports colleague and former coach of Murray, Mark Petchey, believes Edmund can go on to achieve great things in the future.
"The millstone around his neck - which will stay around his neck for the next few years - will be the presence of Andy Murray," he said. "I hope for his sake that he is able to get somewhere near Andy but it will be difficult for him and other British players of his ilk because they will always be compared to Murray.
"He has to deal with that and shut it out but over the last two or three years, he has become someone tennis aficionados think can make something out of his career. The next 18 months, two years, will be crucial but if hard work pays off he'll do alright."
Edmund, who last year won the boys' doubles title with his Portuguese partner Frederico Ferreira Silva at Roland Garros, will need to push on in the next couple of weeks if he is to reach the qualifying stage at the French Open.
With the influential Rusedski in his corner, however, the young starlet will have high hopes of making an impression.