After dominating the dirt since 2005, are we seeing the decline of Rafa Nadal?
By Razwan Mirza - Tweet me: @RazMirza
Last Updated: 28/04/14 8:35pm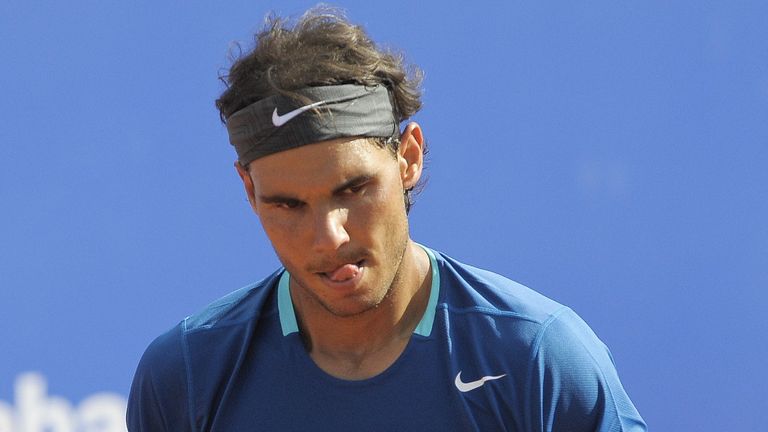 Rafael Nadal will head to the French Open in May as hot favourite to add to his 13 major titles.
Roland Garros has been the scene of many great performances by Nadal down the years and there are very few reason's why anybody would argue against him winning an unprecidented ninth title in Paris.
But this season has seen a shift away from the absolute dominance of the 'big four' - Nadal, Novak Djokovic, Roger Federer and Andy Murray - and towards greater depth of competition at the top of the men's game.
We may even get to see a new name on the Coupe des Mousquetaires, even though Nadal is evens to win the crown with Sky Bet and still favourite - but only just.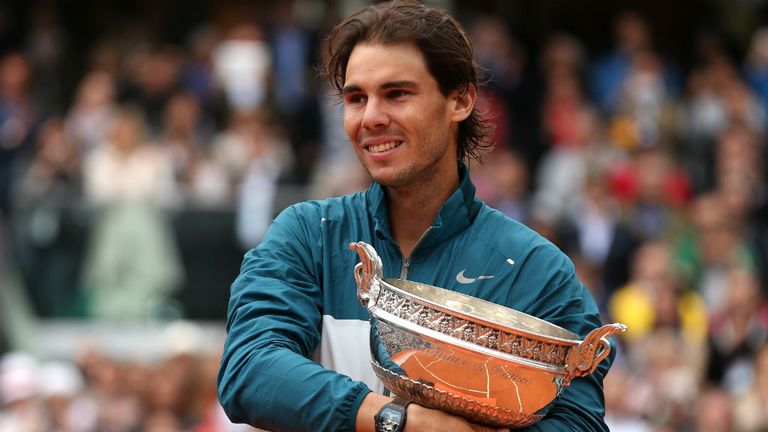 Nadal acknowledged that his confidence was shaken following the Australian Open final loss to Stanislas Wawrinka in which his injury jinx struck again.
And following consecutive ATP Tour quarter-final exits on his favourite surface in Monte Carlo and Barcelona, are we now starting to see a decline in the 27-year-old's game? How long does he have left? ... And can he add to his Grand Slam haul?
Physical health
Nadal looked impregnable as he waltzed into the Australian Open final at the start of the year, but his hopes of a 14th Grand Slam title were ended by a back injury.
That continued a theme for him at Melbourne Park, where he missed the 2006 and 2013 editions through injury, had to retire against Andy Murray in 2010, and in 2011 he was hit by a muscle strain during his defeat to David Ferrer.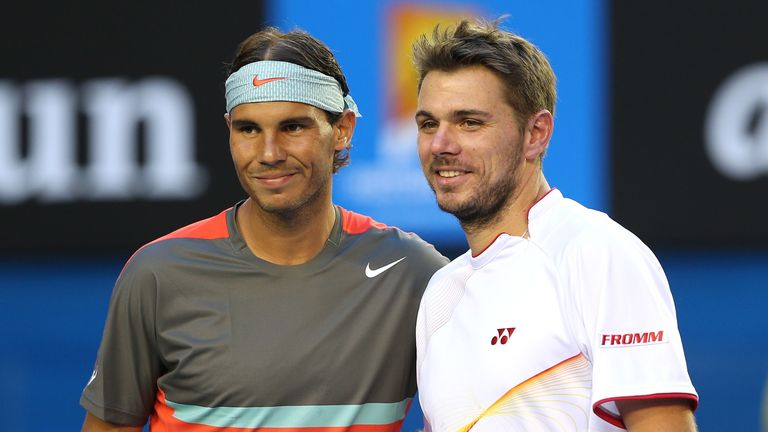 Nadal's body failed him again - but this time in the final, and at such a crucial time.
He was swept away in a 6-3 6-2 3-6 6-3 defeat to Wawrinka - a man who had not won a set from him in 12 previous meetings.
"It is a tournament that I really had some troubles physically in my career and is something that is painful for me. But that's part of life. That's part of sport. It's not the end of the world. Is just another tough moment," said the Spaniard.
Just a few weeks later, his form picked up again as he collected his second title of the season in Rio de Janeiro and all looked rosy again in the Nadal camp.
But in March he made a surprise exit to Alexandr Dolgopolov at Indian Wells before losing in the Miami final to Novak Djokovic.
For a man of Nadal's calibre, it was not such a great start to the season, so what better way to rebuild your confidence than playing on your favourite surface right? Wrong!
An eight-time champion in Monte Carlo, Nadal was dethroned as he made his earliest exit in the principality since 2003 with a dramatic last-eight loss to Ferrer.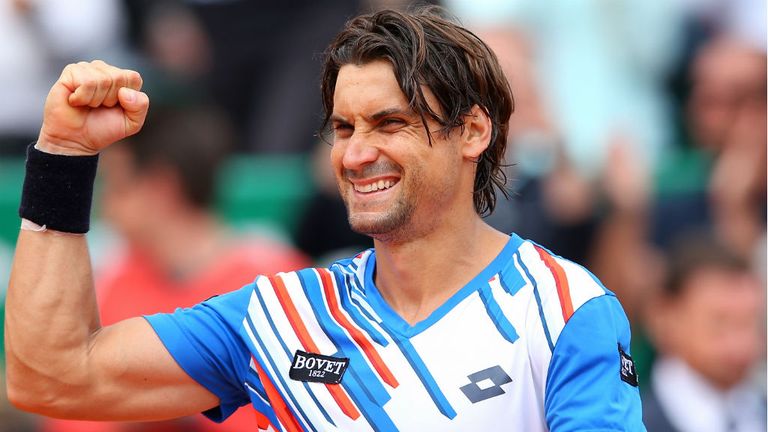 Another final showdown against Djokovic had looked to be on the cards at the start of the tournament, but Ferrer was determined not to be a makeweight this time around and seized his opportunity.
The 32-year-old sealed a 7-6 (7-2) 6-4 victory thanks to an outstanding all-court display for his first claycourt victory over his compatriot in 10 years.
Nadal's performance was hard to comprehend. He failed to play with his usual intensity on his forehand side and came up far too short time and time again, allowing Ferrer the opportunity to control the play from the back of the court, picking him off at will.
"I've faced adversities throughout my career, and this is just another one," said Nadal following his loss.
Claycourt struggles
The Barcelona Open had been the world No 1's fiefdom for the majority of the past decade - winning eight times in nine years.
But the top seed and tournament favourite was undone by 20th-ranked Nicolas Almagro at the Real Club de Tenis Barcelona as his claycourt struggles worsened.
Almagro's win ended Rafa's incredible 41-match, 11-year unbeaten run at the tournament, losing 2-6 7-6 (5) 6-4 in a quarter-final lasting 13 minutes short of three hours.
It was 28-year-old Almagro's first win over Nadal in 11 meetings, a series which included a straight-sets loss in the 2013 Barcelona final.
Nadal's last defeat at the tournament was in the second round to compatriot Alex Corretja in 2003 and the loss of the second set to Almagro on Friday was the first he had dropped in the Catalan capital since 2008.
The agonising loss meant that for the first time since 2004, he would not win an ATP World Tour title in the month of April.
"I had a lot of opportunities in the second set," said Nadal, who took defeat on the chin. "I didn't take advantage of break points, so credit goes to him."
Nadal's preparations for the defence of his French Open title will now continue in the coming weeks in Madrid and Rome, two of the 10 tournaments he won in 2013 after a seven-month injury lay-off.
But the signs are looking rather concerning if you're a Rafa fan, especially with the tennis road show heading into his favourite Grand Slam tournament of the season, which starts in the French capital on May 25.
You might expect the muscular Spaniard to assert his authority on the red dirt with the use of his powerful groundstrokes and intense court coverage.
But he is consistently being found out by opponents who have previously struggled against him on the surface.
He may still be suffering from the psychological effects of what happened Down Under, but what is certain is that all is not well.
With Nadal vulnerable for the first time in his career on clay, this makes the likes of Djokovic, Federer and Wawrinka favourites to dethrone the Paris master.