Andy Murray will use the French Open as a stepping stone for Wimbledon, says Raz Mirza
By Razwan Mirza - Tweet me: @RazMirza
Last Updated: 24/05/14 6:24pm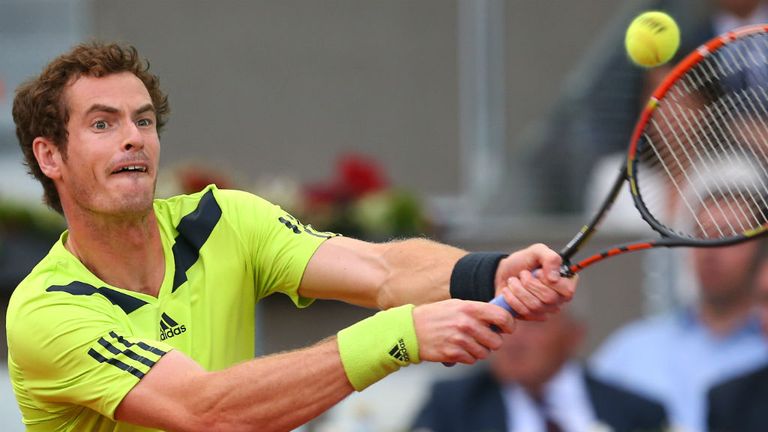 Andy Murray went toe-to-toe with the undisputed 'King of Clay' Rafael Nadal in the Rome Masters quarter-finals with his performance indicating that he's not too far from returning to his best form.
After two-and-a-half years without a ball being hit between the two, they went at it hammer and tongs for two hours and 40 minutes in the Italian capital before Nadal eventually prevailed.
Yet despite the disappointment of missing out on the semis, Murray believes he is beginning to regain the kind of form which saw him win four titles last year, including Wimbledon, and equal his highest career ranking of second.
Murray is aware himself that his game is finally returning to the level he wants in an encouraging effort, giving the Spaniard a testing time on his favourite clay surface.
The opening set was as good as it gets from Murray's point of view as he blew the Spaniard away with a blistering performance.
It was arguably the best we've seen from him on the dirt, certainly since he reached the semi-finals at Roland Garros in 2011.
Now with the French Open just around the corner, the Scot will be pleased with how his overall game is shaping up ahead of the second major tournament of the season.
Murray was disappointed but not shattered after the 1-6 6-3 7-5 defeat against the world No 1 and eight-time Rome champion.
That was probably the best I have hit the ball on clay for a while and the best I have felt physically since the surgery.
Murray on his defeat to Nadal in Rome
It was an exhilarating and emotional watch for viewers, so when the two-time Grand Slam champion came out of what appeared to be an exhausting contest still brimming with confidence, it gave us a clear indication that his preparations are bang on track.
"I feel like my game is getting there but I don't think people sometimes respect the severity of the back surgery (that he underwent last September)," said world No 8 Murray, who turned 27 on Thursday.
"I'm getting close to where I want to be, though. That was probably the best I have hit the ball on clay for a while and the best I have felt physically since the surgery.
"Physically he was stronger than me at the end, but it was a good match. To win against Rafa on clay is one of the toughest things in our sport.
"Now I'm getting back to where I want to be and that's pleasing, with a couple of big months ahead."
Finding his feet
Murray, who quit in Rome with back problems a year ago and eventually required surgery, underlined his form at the Foro Italico even though he is still finding his feet on the court.
Murray had won only five of 18 matches against Nadal heading into their latest battle, but it was the Scot who produced a stunning performance in the opening 37 minutes to rip apart the greatest claycourt player of all time 6-1.
He demoralised Nadal with five aces - hitting the spot, wide, deep and short - as well as working the Spaniard's backhand into the ground.
It was the kind of display from Murray that was reminiscent of his famous 2008 US Open semi-final triumph at Flushing Meadows, where his use of power, strategy and fitness was too good for Nadal.
His double-handed backhand had perfect length, while some of his angled forehands were uncatchable. He was outmatching his opponent from the baseline.
It was a joy to watch Murray in full flow following his struggles with fitness since the start of the season, and of course his much publicised split with coach Ivan Lendl.
With assistant coach Dani Vallverdu and fitness trainer Matt Little by his side now, the two-time Grand Slam champion knows only too well in his own mind what he must do in order to peak at the right time.
Perhaps Paris may come too soon for Murray, who has still yet to beat a top 10 player since the Wimbledon final, although it appears he is not too far away from hitting peak form. Sky Bet have Murray as fifth favourite - 16/1 to win the French Open.
The bad news for Murray is that he may have to face the eight-time French Open champion Nadal sooner than he may think with the draw, possibly at the quarter-final stage.
Another last-eight appearance would be seen as a successful campaign for Murray, who can now approach the tournament with real expectation of a strong campaign.
Warm-up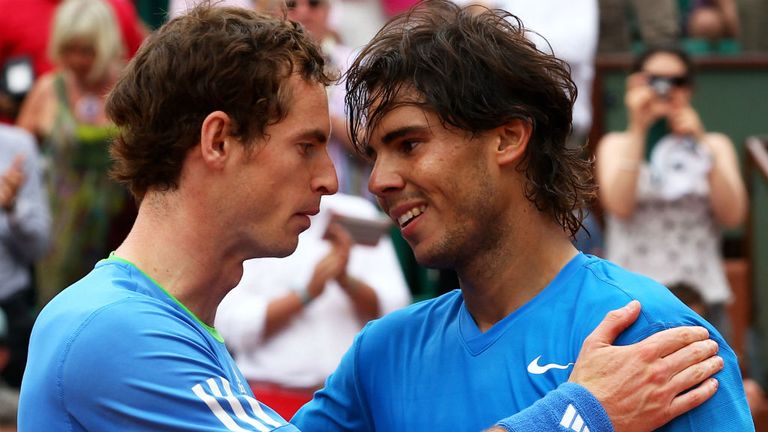 Before his latest meeting with Nadal in Rome, Murray said he was looking forward to the reunion as practice for Roland Garros.
"With the French Open and Wimbledon coming up it's not a bad thing for me to play against Nadal because I haven't played him for about three years," he said. "I've hardly practised with him either. I used to practise with him quite a lot.
"I would actually be quite interested to play against him to see how his game has changed and also see the things I can do to make it difficult for him. I'm also sure there will be things that won't work against him that I'll need to change as well, so it might be better for me to play against him now rather than in the French or at Wimbledon."
Should Murray come up against the Mallorcan in Paris, it will be difficult to envisage anything other than a Nadal win over five sets.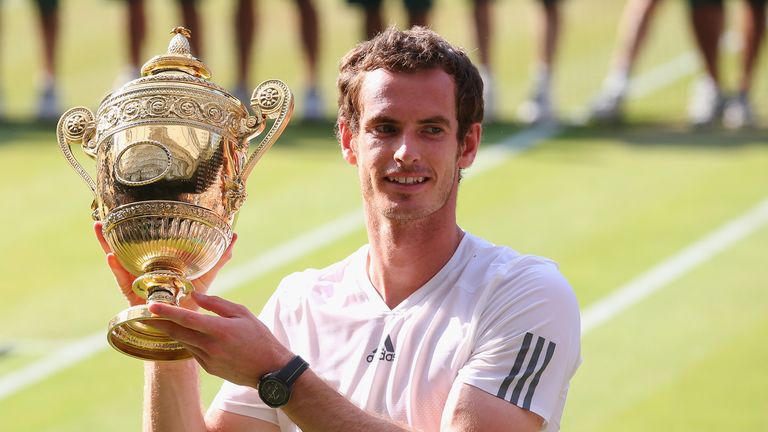 However, the Briton will no doubt use the slam to sharpen up certain aspects of his game in time for the grasscourt season.
By the time Murray gets ready to defend his crown at Queen's Club, the Olympic gold medallist should be brushing up and tweaking his game ahead of Wimbledon.
Only this time last year Murray withdrew from the French Open because of the back injury that forced him out of the Rome Masters and at the time many observers of the game didn't give him a hope of winning at SW19 - let alone at Queen's.
This time around Murray is going to get the opportunity of surely having another crack at Nadal on the red dirt before starting his preparations on his own favourite surface in good time and in good fitness.
Not only will he be ready to defend his crown at The All England Club, but he will be among the clear favourites to win it.
Sky Bet have Murray as second favourite - 11/4 to retain his crown at Wimbledon.