Wimbledon 2014: Mark Petchey picks top three grass-court players in history
'Pistol Pete' misses out but Swiss sensation does not
By Mark Petchey
Last Updated: 20/06/14 2:05pm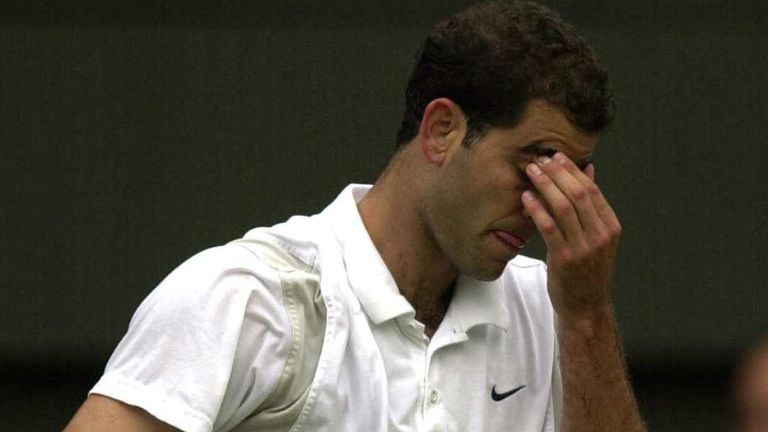 I found it very difficult picking my top three grass-court players of all time – and I guess the notable omission is Pete Sampras.
Pete's record at Wimbledon was incredible – he won the tournament seven times between 1993 and 2000, only slipping up in 1996 against Richard Krajicek – so it was hard to leave him out.
But I just feel that in the 1990s and early 2000s tennis on grass had become a little one dimensional and far less artistic and fun with players' powerful serves often proving key in the results of matches.
That is not to belittle Pete's achievements, it's just that the three players I have opted for have left an indelible mark on me – two because of the rivalry they shared in an era of tremendously creative tennis and one because he is possibly the most complete player we have ever seen…
JOHN McENROE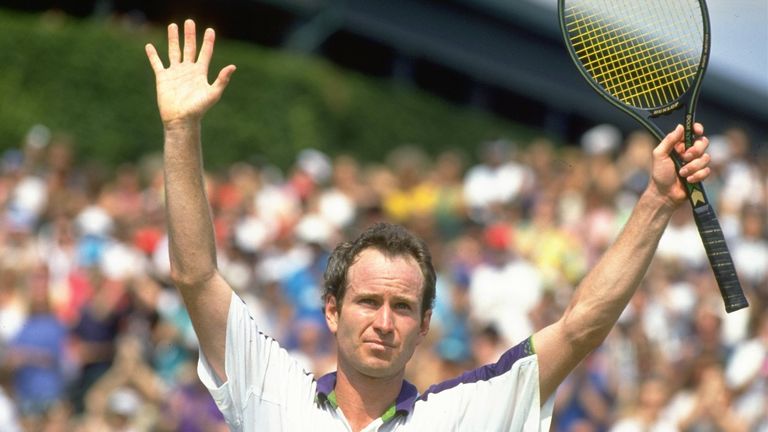 The McEnroe-Borg rivalry was named 'Fire and Ice' which summed it up perfectly – two very competitive men and two very talented tennis players but with vastly different ways of going about things.
John was emotional, had a temper and wore his heart on his sleeve, but what puts him down in my book as one of the greatest players on grass is his style of play and the way he served and hit the ball.
His skills were very self-taught and difficult for any player to replicate – there are guys around today, like Grigor Dimitrov, who have some similarities to Federer and others who try to mirror Nadal, but McEnroe remains unique in terms of shot production.
MAC'S WIMBLEDON WINS
1981: bt Bjorn Borg
1983: bt Chris Lewis
1984: bt Jimmy Connors
He was a genius – and I don't use that world lightly – with the way he saw things and pulled them off, and I think if you ask most tennis aficionados they would say that John's win over Jimmy Connors at Wimbledon in 1984 (6-1, 6-1, 6-2) was the most flawless destruction of a great champion that you will ever see.
Mac's win over Chris Lewis in the 1983 final, in which he thrashed his opponent 6-2, 6-2, 6-2, was also the first Wimbledon final I watched live so that is another reason he is ingrained in my mind, but he had that effect on others, too.
John managed to draw in a lot of the sport-watching population, not just the tennis-watching one, and very few champions have been able to do that.
BJORN BORG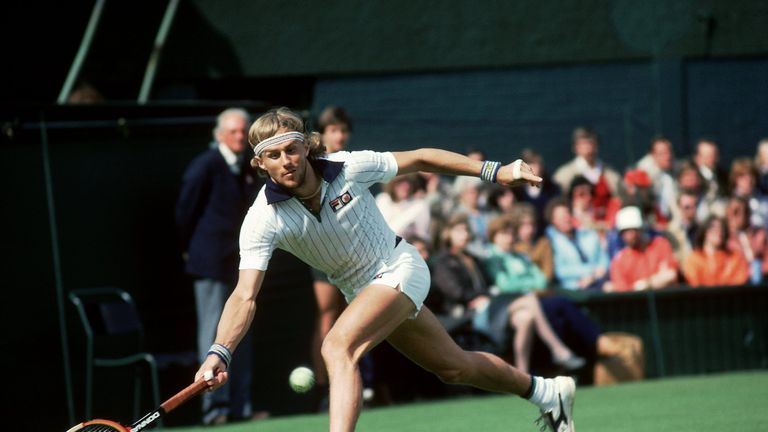 I grew up in the McEnroe-Borg era and while John made it memorable for his heat, Bjorn made it memorable for his coolness - he was a rock star with his long hair and Scandinavian look.
He had an air of mystery, too, as he didn't speak much and when he did his voice was soft, so while you got the impression Mac would open his front door and let you in, you felt Bjorn would bolt the lock and keep you out. That meant you were always beguiled by him.
That was the same on court, too, as he produced precise, ice-cold shots from the back of the court, though one of the things that is often forgotten about him is how he could come in and volley on grass.
There is a misconception that Bjorn was only a baseline player when he managed to reel off those five Wimbledon titles in a row at the backend of the 1970s, but he was at the net more times than he was given credit for, something he had to be to combat McEnroe.
BORG'S WIMBLEDON WINS
1976: bt Ilie Nastase
1977: bt Jimmy Connors
1978: Jimmy Connors
1979: Roscoe Tanner
1980: bt John McEnroe
Borg had to adapt to remain the best player on every surface and that was very hard to do in the those days as the switches between clay, grass and hard court were a lot more vicious than today.
That speaks volumes of where he should stand but careers are defined by rivalries and some of the points and matches he and John played were outstanding, particularly the fourth-set tiebreaker from the 1980 Wimbledon final.
That exceptional period of play lasted 20 minutes and saw McEnroe save five match points before winning it 18-16, but then Borg fought back in the fifth set and despite slipping 0-30 down on his serve at one stage, won 19 service points in a row to take the title.
Performances like that spellbind you and I think tennis has an element of McEnroe and Borg back nowadays as players have to be more thoughtful and visionary and cannot rely on booming serves.
Mac and Bjorn were the masters, though.
ROGER FEDERER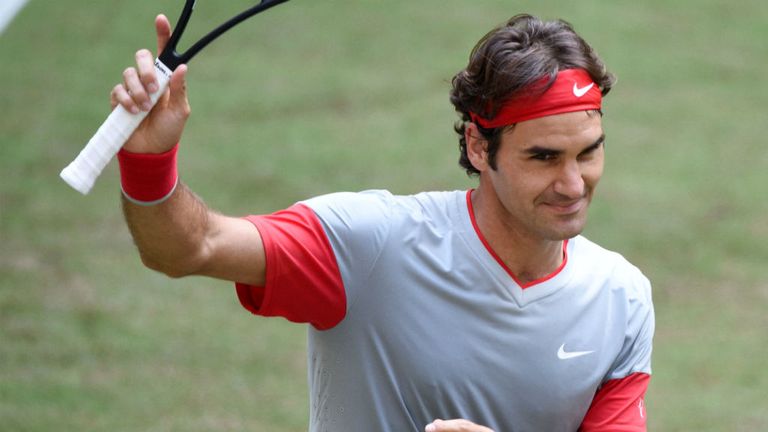 Roger has been king of the grass in recent times – he has wonderful imagination for every single shot – and I can still recall his epic match with Sampras on Centre Court in 2001, where he won in five sets to knock out the defending champion and announce himself to the world.
Federer's real arrival came two years later when he defeated Mark Philippoussis in the final but the Sampras victory was a great insight into the future and into what a fantastic player he would become.
FED'S WIMBLEDON WINS
2003: bt Mark Ph'ssis
2004: bt Andy Roddick
2005: bt Andy Roddick
2006: bt Rafa Nadal
2007: bt Rafa Nadal
2009: bt Andy Roddick
2012: bt Andy Murray
Roger's return is probably one of the best in terms of blocking the ball back into play, but his serve under pressure on grass is arguably as great as anyone who has ever played the game, something that was shown to real effect when he beat Rafael Nadal in five sets in the 2007 Wimbledon final.
However, the greatest example of that was probably when he defeated Andy Roddick in 2009 in the longest-ever Grand Slam final in terms of games – Roger was break point down at 8-8 in the fifth set but then delivered some stunning serves to save himself and come through.
I also think Federer has improved on the grass over the years and, in particular, his volleying has got better - perhaps that's because of coach Stefan Edberg or maybe because he is using a larger-framed racket.
But you always remember the matches the greats had and even though the loss to Nadal at SW19 in 2008 will go down as one of his toughest defeats, it will be an event you will remember forever.