Wimbledon 2014: Sky Sports builds up to the Championships at SW19
Last Updated: 22/06/14 11:28am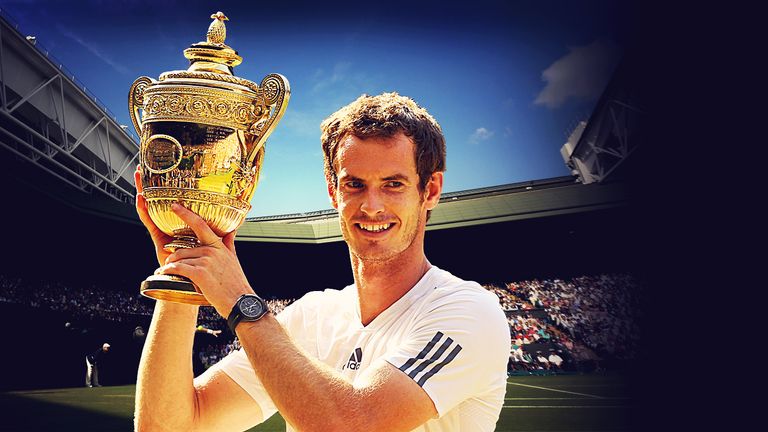 Another staple of the English summer is upon us with the 2014 Wimbledon Championships starting at the All England Club in SW19. Can Andy Murray lift a nation's spirits and defend his title?
Here on Sky Sports we'll have regular reports throughout the Championships, live blogs on all the big matches and continued up-to-date results on our dedicated Wimbledon website, which will also carry all the reports and features.
We've got all the build-up to the big event right here, as we hear from defending champion Murray, along with Roger Federer, Rafael Nadal and Novak Djokovic, along with the main contenders in the women's draw Serena Williams and Maria Sharapova.
Andy Murray
First let's hear from the champion and the man again carrying a nation's hopes on his shoulders as Andy Murray returns to SW19 to defend the title he won in such dramatic fashion last year.
We speak exclusively to the British No 1 who tells us that he's in the best shape ever as he gears up for his title defence. He lost early at Queen's but the rest has done him good, and a confidence-boosting run to the semis at the French Open has him in high spirits.
Amelie Mauresmo
One of the main talking points heading into Wimbledon this year concerns matters off the court, with Andy Murray appointing Amelie Mauresmo as his new coach going into the Championships.
Much has been made of Murray appointing a female coach, but many have praised the move including Laura Robson and Serena Williams, and Mauresmo has already said what she hopes to bring to Murray's camp as he tries to retain the title this year.
Murray Mania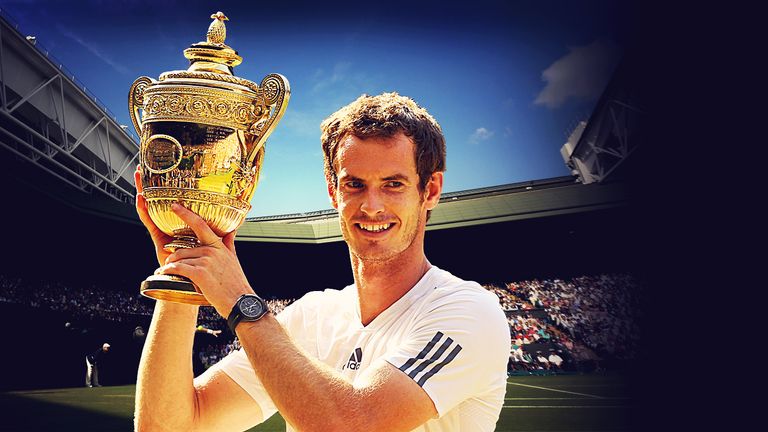 Last year Great Britain finally saw an end to a 77-year wait for a men's champion at Wimbledon, with the baton finally passed from Fred Perry to Andy Murray - and what a thrilling way to do it.
Take a look back here as we go through that unforgetable summer afternoon in July 2013 when Murray defeated Novak Djokovic to create history - and look back at his memorable run into British sporting folklore.
Roger Federer
He suffered one of his worst defeats last year when dumped out in the second round at his beloved Wimbledon, but he's shown plenty this year and back on his favourite surface Roger Federer has every chance of lifting the title.
It would be a record-breaking eighth Wimbledon success if Federer can find his form of old. He says Rafa Nadal could be vulnerable in the early rounds and backs Andy Murray to be right up there again.
Rafael Nadal
Two-time champion Rafa Nadal went out in the first round last year, but he is determined to make a big run this year and avoid an early exit similar to Spain at the World Cup in Brazil.
Claiming the French Open, for a record ninth time, is par for the course in Nadal's Wimbledon build-up, but the world No 1 was stung by last year's SW19 upset and wants to do a lot better this year.
Maria Sharapova
Over in the women's draw, Maria Sharapova is a former champion returning in the best possible form after claiming the French Open at Roland Garros just a few weeks ago, although she admits it's a quick turnaround from the French clay to the British grass.
Nevertheless, Sharapova has claimed the title before at SW19 and winning her fifth grand slam in Paris is a huge boost to her confidence as the world No 5 looks to go back-to-back in the majors.
Serena Williams
In a year of shocks in 2013, Serena Williams was beaten by Sabine Lisicki in the fourth round, but Sky Sports' Barry Cowan is backing her to make amends and claim the title once more, especially after a poor French Open.
Cowan says her troubles in Paris and disappointing exit from Wimbledon last year will make her fully focused and determined to get that trophy back, and that makes her a frightening prospect.