Wimbledon 2014: Andy Murray to ease past David Goffin on day one at SW19
Barry Cowan says Brit can beat Belgian at 'five out of 10'
By Barry Cowan
Last Updated: 24/06/14 7:55am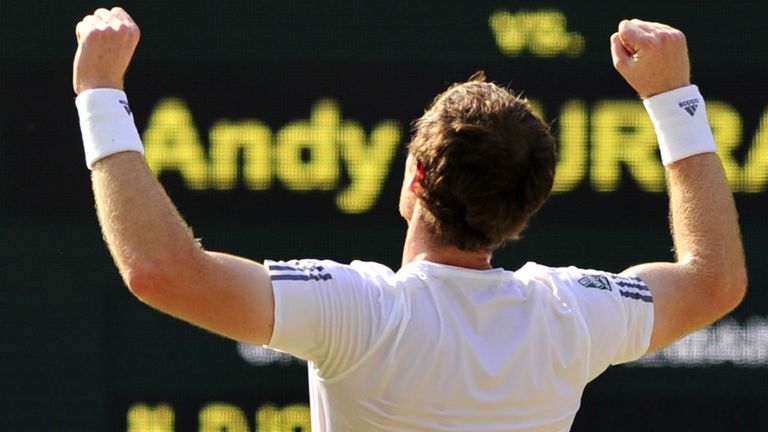 After achieving his dream at Wimbledon last year, Andy Murray can step out on Centre Court against David Goffin today full of excitement.
People have talked about Andy being under pressure to perform and he will be a little apprehensive, wondering whether he can back up his 2013 result 12 months on.
But what can be better than walking out in front of thousands of people as defending champion, knowing you are capable of winning the tournament? Andy will take huge confidence from that.
Goffin made round four of the French Open and round three of Wimbledon in 2012 but has dropped off the radar a little since and is currently ranked just outside the top 100, though that's perhaps not too surprising.
A lot of players can flourish early in their careers as there is no expectation on them and they can play with freedom and express themselves, but when they then have a reputation and ranking points to protect they can often struggle.
Rhythm
Goffin is a good draw game-wise for Andy, too; he has some nice shots but lacks power and does not have the ability to smash your racket out of your hand, in the way that someone like the big-serving Ivo Karlovic does.
Djokovic is short of practice on grass so will have to come to grips with the bounce of the ball and slightly alter his movement.
Barry Cowan
To beat Murray you need a weapon but Goffin is not going to out-move Murray and he is not going to out-serve him, so this should be pretty comfortable for the Brit, who, because the match will feature a few rallies, will be able to find some rhythm.
Against most opponents Murray can win at seven out of 10, but I think he will win today at five out of 10.
However, while Goffin will have it tough, I feel Andrey Golubev will enjoy playing Novak Djokovic.
Djokovic is short of practice on grass – he pulled out of his exhibition matches last week because of a wrist strain – so he will have to come to grips with the bounce of the ball and slightly alter his movement.
We also do not know how he is mentally after losing to Rafa Nadal in the final of the French Open and while he bounced back pretty well from defeat to Rafa at Roland Garros last year, he could find it more difficult this time, especially with his recent record in big matches.
Golubev, who took a set off Murray at the French, will be dangerous because he is such a streaky player and hits the ball big, so while I certainly don't see him beating Novak, I feel he could take a set.
Horrific
In terms of the women's draw today, it will interesting to see how Petra Kvitova and Li Na get on as both players can be very vulnerable mentally, particularly 2011 Wimbledon champion Kvitova.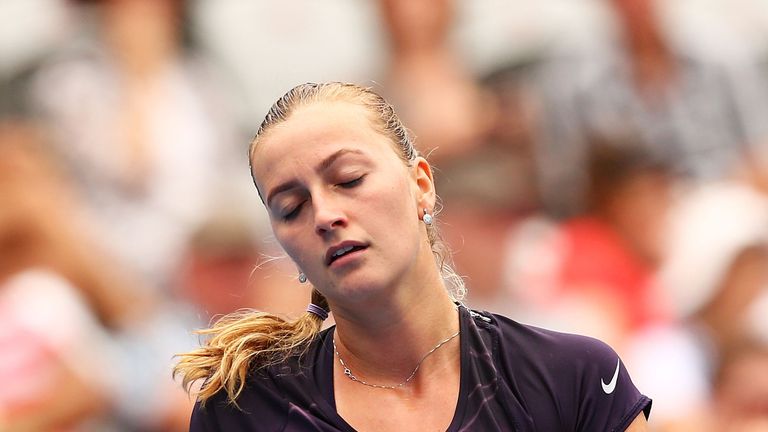 The Czech is up and down, not just match by match but game by game and point by point; one minute she can play outstanding tennis and the next minute she can play horrific tennis and make five or six unforced errors.
I think that Kvitova, who pulled out of Eastbourne last week ahead of her match with Heather Watson, fills her head with negative thoughts, which is odd considering she is a Grand Slam champion.
There are plenty of British wildcards in action today, too, including Dan Cox and James Ward and I am a firm believer that because we are a Grand Slam nation and do not currently have a host of great players, these players' graft should be rewarded with entry into Wimbledon.
The likes of Dan, James and Dan Smethurst have worked hard to get their ranking up and if we start saying you can't give a British player a wildcard because it costs £27,000 then you are killing their dream.
Our guys and girls should get those spots – and the accompanying money - instead of funding, as that would force them to dip their hand in their own pocket and take responsibility for their futures on and off the court.
That way they cannot blame anyone else if things go wrong.