Wimbledon 2014: Talented Martin Klizan could pose Rafa Nadal problems on day two
Roger Federer given 'unbelievable' draw but must go on the attack
By Barry Cowan
Last Updated: 28/06/14 8:34pm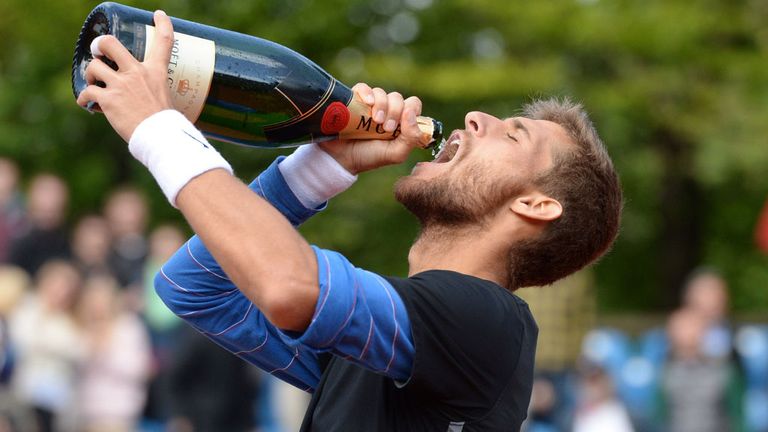 Rafa Nadal could have been handed a far easier start to his Wimbledon campaign.
Martin Klizan is streaky – he can hit a ton of winners and just as easily pummel the back fence – but he has been in good form recently, winning a title on clay in Nice and impressing at the French Open and Eastbourne.
We don't know how the Slovakian will cope with the big occasion but unlike Andy Murray's first-round opponent David Goffin, he has the firepower, on a one-off day, to beat players of Nadal's calibre.
Roger has been given the kindest draw of the top four and I can see him winning in less than an hour and a half.
Barry Cowan
The more I hear from Rafa and his camp, though, the more positive I am about his chances.
He is talking well and seems in a very positive place and while I was initially 60-40 over whether he would make it past the first three rounds, I am now almost certain he will.
Roger Federer, meanwhile, has been given an unbelievable draw against Paolo Lorenzi, certainly the kindest of the top four, and I can see him winning in less than an hour and a half.
Whatever game-plan Roger deploys he should win comfortably but as his coach Stefan Edberg spoke before Wimbledon about how he would have to come forward more to beat the top guys, I think he needs to play that way from the off.
If Roger – who still firmly believes he can win this title – doesn't lay down that marker in round one, he won't be able to suddenly pick it up in the quarter-finals.
Triumph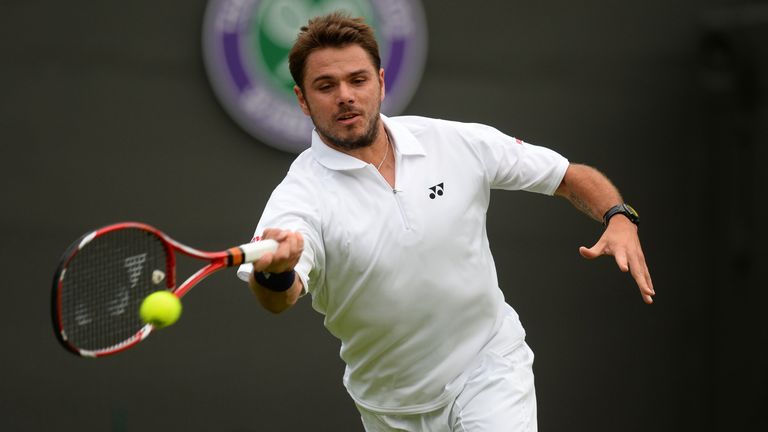 Roger's fellow Swiss, Stan Wawrinka, is the reigning Australian Open champion but on current form I don't think you can expect him to win Wimbledon.
If you take out Monte Carlo – where he played great and beat Federer in the final – the consistency just hasn't been there and I feel he is still coming to terms with his triumph in Melbourne in January.
Towards the end of the season I believe we will see Wawrinka play some great tennis but I don't see him doing that at Wimbledon necessarily because the conditions don't suit him and he is not a great grass-court player.
Against Harrison, Dimitrov played with a swagger and was simply awesome.
Barry Cowan
Stan likes the ball waist-to-shoulder high and time to play his shots, which you don't get that on grass, while his explosive hitting – something that can take the racket out of your hand on a hard court – is negated somewhat at Wimbledon.
Wawrinka is not a stunning mover either, so while as a Grand Slam champion he should head into every major thinking he can win it, I think this time the chances of him going extremely deep in the tournament are slim.
I maintain, however, that Grigor Dimitrov is ready.
I commentated on his win over Ryan Harrison on Monday, when he played with a swagger and was simply awesome, and with his belief growing day by day, I am extremely excited about what he can achieve in this tournament.
Fear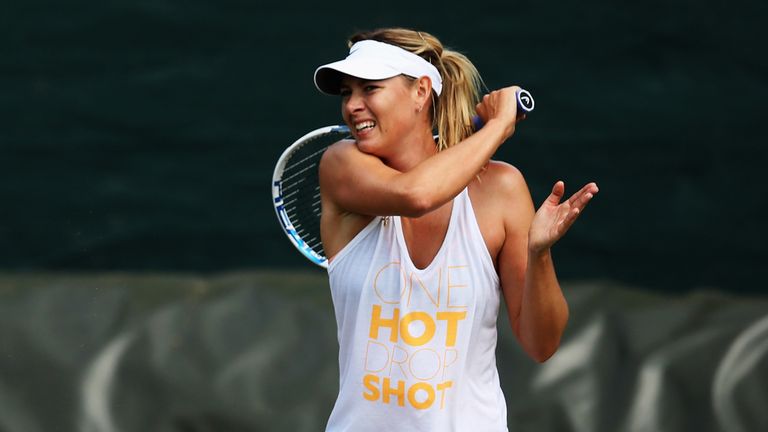 Britain's Samantha Murray plays Maria Sharapova today and after battling it out in Timbuktu for this opportunity she has to go and enjoy the occasion, which is no-lose for her.
That said, she also has to approach the match in the right way, by not being scared and trying to make a few statements early on, because if Shaparova smells fear she can crush anybody.
I feel that in terms of mental strength Maria is up there with the best around at the moment, in both the men's and women's games, and that is the main reason she has been so successful.
Sharapova is not necessarily the most talented female player around – her second serve remains an issue and something other players feel they can get at - but she is as determined as they come and her three-set record is phenomenal.
Naomi Broady earned some column inches on Monday, though, by reaching the second round – but I did not particularly like her comments about a lack of support from the LTA in the wake of her victory.
She should have relished the fact she has just won a match at Wimbledon, not put the knife into the old LTA regime and regurgitated old ground.
I do appreciate that the press will ask her about her perceived past indiscretions as they want a headline but yesterday was a chance for Naomi to move on from the issues and photos that arose in 2007.