Wimbledon 2014: Roberto Bautista Agut will be Andy Murray's first test of the tournament
Barry Cowan says Nick Kyrgios and Heather Watson are on the up
By Barry Cowan
Last Updated: 27/06/14 10:39am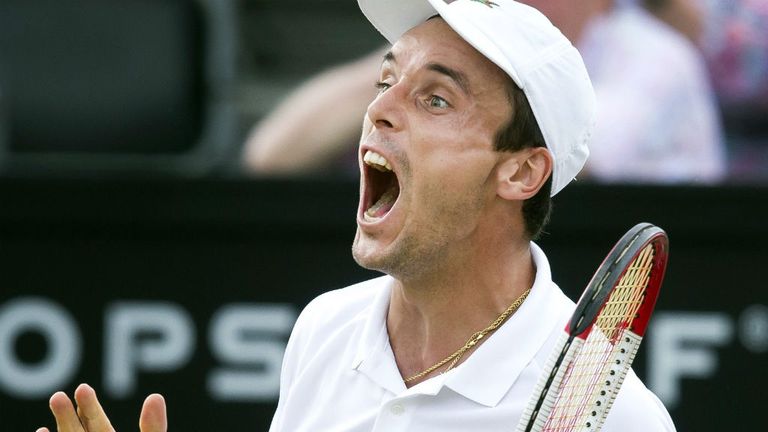 Andy Murray feels Roberto Bautista Agut will be a big test on Friday – and he's right to think that.
Bautista Agut has had a phenomenal year, shooting up the rankings and winning his first title on grass in Holland last weekend, so Andy must be wary of the threats he will pose.
The Spaniard is a very deceptive player; he doesn't look much to the eye and doesn't rely on a huge serve or massive ground strokes, but he is very calculated, very smart and a good mover.
However, you would take someone like Bautista Agut in the third round of Wimbledon and I expect Andy to continue both the form and relaxed attitude he showed against David Goffin and Blaz Rola.
Murray will constantly put the ball in court and Bautista Agut in difficult positions and say to his opponent: 'So you think you're a good athlete and can last long out here? Well, I can last longer'.
I expect there to be one tough set but I feel Andy will win in three sets or four at the most.
If that's the case, some will suggest he has having it too easy but I would be far more concerned if he was struggling as if you don't put your opponents away as quickly as you should it comes back to hurt you.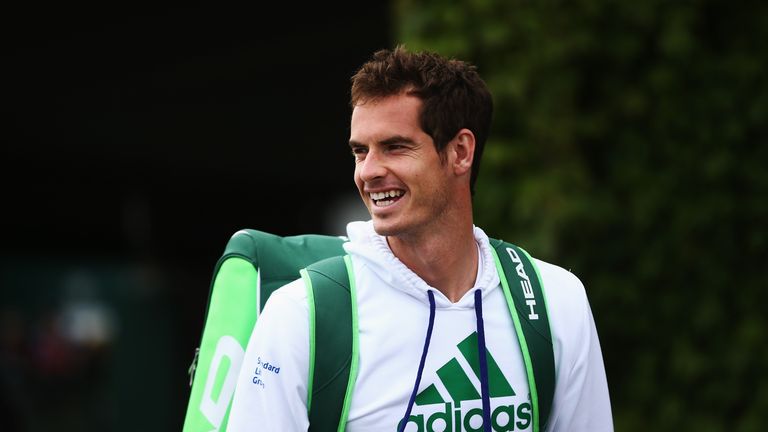 Andy realised that happened at the French Open, when he was taken to five sets by Philipp Kohlschreiber and Gael Monfills, and has corrected the wrongs, something he always does.
People might have been frustrated that it took him until his fifth Grand Slam final to attack the situation and play his best tennis but he learnt from those situations and he has learnt again from what happened at Roland Garros.
But we will only learn more about Andy when he is under real pressure – hopefully in the second week.
Outrageous
Rafa Nadal is into the third round, too, but I thought his match with Lukas Rosol on Thursday was more about Rosol than Rafa.
For the first set and a half, Rosol was outrageous and arguably produced better tennis than what he served up against Nadal two years ago; he was hitting the ball hard, heavy and consistently.
Rosol shouldn't be too upset because he played exactly how he needed to.
Barry Cowan
But five sets is a long, long time and all it needed was for him to drop off one or two per cent and miss a couple of first serves and Rafa would smell blood – and that's exactly what happened.
One Nadal broke back in the second set and got his teeth into the match, I always thought he would win because the big difference to 2012 is that Rafa is now fully fit.
Rosol shouldn't be too upset, though, because he played exactly how he needed to.
There are times when you are left scratching your head at his shots but his strength is not hitting the ball in court, his strength – and what makes life difficult for the top guys – is his blistering attacking play.
If Rosol plays safe against Rafa he probably loses 100 times out of 100, but if he lets rip then there will be one or two days when everything clicks and he causes an upset.
That wasn't yesterday but there should be no doubt in Rosol's mind that he did the right thing.
Talent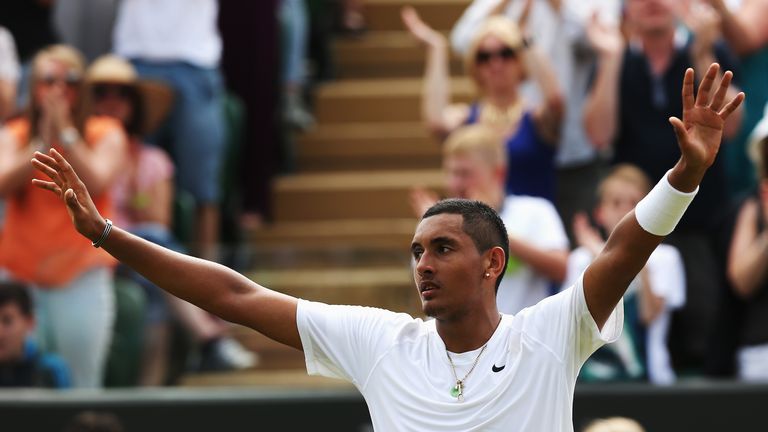 The story of yesterday was probably Nick Kyrgios saving nine match points before going on to beat Richard Gasquet in five sets, and I think the teenager has a very bright future.
I like 95 per cent of what I see, as he is fearless and winning Challenger tournaments in his first year out of the junior ranks, but the key thing for him now is to not take things for granted and feel that everything will just slot into place.
He is undoubtedly the biggest talent Australia has produced since Mark Philippoussis – he is better than Bernard Tomic, who has issues on and off court – and he seemingly has the mental strength to go with it.
You see how good people are in times of adversity and they fact Kyrgios came back from the brink against Gasquet bodes well – though it will be difficult for him against Jiri Vesely in round three as he was on his knees after Thursday's epic!
We also saw Heather Watson play extremely well yesterday and while she lost in three sets to Angelique Kerber and will be disappointed, if she can take the positives forward she will continue to improve.
Heather was brilliant in set two but the 6-1 scoreline in set three was always likely after such a high and also because as she is trying to become more aggressive, there will always be little dips where things don't work perfectly.
Yet with her new attacking mindset, I now firmly believe that Watson can become a top-30 player.