Wimbledon 2014: Andy Murray and Novak Djokovic to secure quarter-final spots
Barry Cowan says 'end may be near' for the ousted Serena Williams
By Barry Cowan
Last Updated: 30/06/14 4:13pm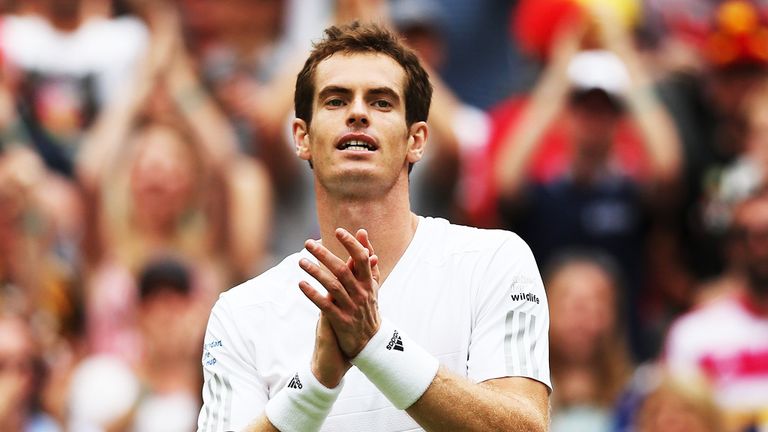 Andy Murray takes on 6ft 8in Kevin Anderson in the fourth round of Wimbledon on Monday and a lot of the papers have unsurprisingly gone 'big' on it!
Anderson is a huge man with a huge serve but I think Andy – although he lost to Kevin the last time they played, in the 2011 Rogers Cup in Canada – will expose the South African's weaknesses.
Anderson moves well but not brilliantly and volleys okay but not great, so while Murray could drop his first set of the tournament, I fully expect him to book a quarter-final with Grigor Dimitrov, as the Bulgarian should beat Leonardo Mayer, too.
Kevin came from two sets to one down to defeat Fabio Fognini, but he will be facing an entirely different player in Murray.
Barry Cowan
Kevin came from two sets to one down to defeat Fabio Fognini in the last round but he will be facing an entirely different player today, one who is great on grass and one who will not panic if he is losing or seeing his opponent smack bombs past him.
If I was Anderson, I would try to back up the big serve by frequently getting to the net, as I think he could get some success against Andy that way, but if recent evidence is anything to go by he won't adopt that tactic.
I watched a match between Kevin and Tomas Berdych in Madrid last month and despite the fact Anderson has never beaten the Czech, he refused to come forward and promptly lost his 11th straight encounter with Tomas.
If you don't mix things up then, you are unlikely to be able to do it at this stage of Wimbledon, so I expect Kevin to be predictable against Andy – and eventually be worn down.
Sparkle
Jo-Wilfried Tsonga, meanwhile, is up against it versus Novak Djokovic today but I do feel he is in a much better place mentally to play the No 1 seed than he was at the start of the year.
Jo looked flat and an old 29-year-old but I think he has rediscovered a bit of his sparkle at Wimbledon and has earned gutsy five-set wins over Jurgen Melzer and Sam Querrey, as well as a relatively straightforward triumph over Jimmy Wang.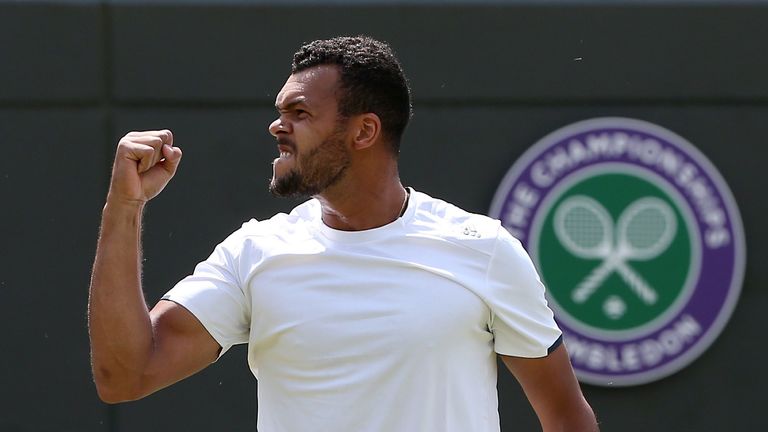 Now, though, Tsonga must step up and his policy should be 'attack, attack, attack' because he has the serve, the presence, the dynamic attitude and the volleying skills to beat Novak playing that sort of game.
If Jo sticks on the baseline, engages in rallies and tries to play the patient game he is going to get taken to the cleaners, but if he goes for his shots and plays electric tennis for three sets, he has the firepower to cause an upset.
However, my golden rule is that if a player has a poor head-to-head record against someone – the tally currently stands at 13 wins for Novak and five for Jo – it is more or less impossible to arrest that in a Grand Slam if their opponent is fully fit.
So in today's big men's matches, I see Djokovic, Murray, Dimitrov and Marin Cilic – who plays against France's Jeremy Chardy – coming through.
End
Serena Williams' exit at the hands of Alize Cornet stunned us all on Saturday but I think we now have to understand that, considering her recent Grand Slam record, the end may be near.
Williams has now failed to deliver at two Wimbledons in a row and has not gone past the fourth round of a Slam in 2014, so I think there is now less fear for the other girls when they play her.
I'm not saying Serena can't regroup, come again and win more Slams but I think she needs to take stock because she is having too many bad days and it's not as simple now as: 'If Serena Williams plays her best tennis, she wins'.
It's hard to pinpoint one key reason for her struggles, though I have noticed that she is making a lot more unforced errors, possibly because of confidence or a few injury niggles, or maybe because she is not as disciplined off the court.
There are probably a number of things affecting Serena and when you drop two per cent here, two per cent there, all of a sudden that adds up to 10 per cent, which is huge in tennis terms.
Serena's departure has opened up another Women's Slam and while it plays into Maria Sharapova's hands, I have an inkling she won't win it – and that Petra Kvitova might.