Wimbledon 2014: Roger Federer will win eighth SW19 title if he plays aggressively
Crowd and opponent's 'baggage' will help Swiss, says Barry Cowan
By Barry Cowan
Last Updated: 06/07/14 7:17pm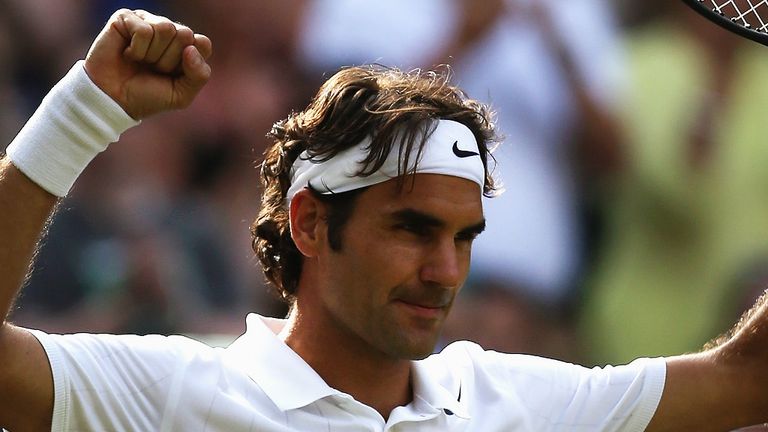 I think Roger Federer will win Wimbledon on Sunday – and it may not be his final Grand Slam victory either.
People are assuming this is his last chance – or at least his best last chance – because he is 32 years of age, but he is moving beautifully and as long as he has still got the will then why should he stop contending?
The crowd will be massively on Roger's side as it will be the will of everyone to see him win this title again.
Barry Cowan
Roger is the overwhelming favourite against Novak Djokovic for me because he is better player now than when he won his other Wimbledon titles and because there are so many things in his favour ahead of the final.
Federer is serving better than he has ever served at Wimbledon – only losing serve once in his six matches - appears so self-assured and has worked himself through the tournament.
Roger didn't panic when Stanislas Wawrinka was ripping winners past him in the quarter-finals and took the first set, and the fact he came through that match – and a crucial second-set tiebreak – proved he could play his best tennis when under pressure.
He has also, with the help of Stefan Edberg, come forward and looked comfortable at the net, while I believe he can expose Novak's 'weakness' of not moving as well on grass as he does on other surfaces, which we saw when he slipped and slid against Grigor Dimitrov in the semi-finals.
Roger's attacking tennis will always be dangerous on the grass because a great serve and a great forehand will win him the point, whereas on a slower hard court he has to hit a great serve, a great forehand and then another three or four great forehands.
That takes its toll, especially against someone as athletic as Djokvovic, but on the grass Federer can alter his pace and use his slice to good effect.
Plus, the crowd will be massively on his side as it will be the will of everyone to see him win this title for an eighth time.
Wall
There is a lot for Novak to contend with, then, including the mental baggage he is carrying over from other Grand Slam final defeats.
Djokovic should be using the reservoir of experience his six Grand Slam titles have given him but at the moment it looks like he us trying to win his first because he has been so on edge in Major finals.
Novak didn't play his best at Wimbledon last year against Andy Murray, it was the same against Nadal in the US Open final and when he went a set up over Rafa in this year's French Open he hit the wall.
That has to be nagging away at him a bit and if he is as up-and-down emotionally on Sunday as he was against Dimitrov on Friday, then Roger, who will be inspired by the support he will receive from the fans on Centre Court, will take full advantage and not give Novak a second chance.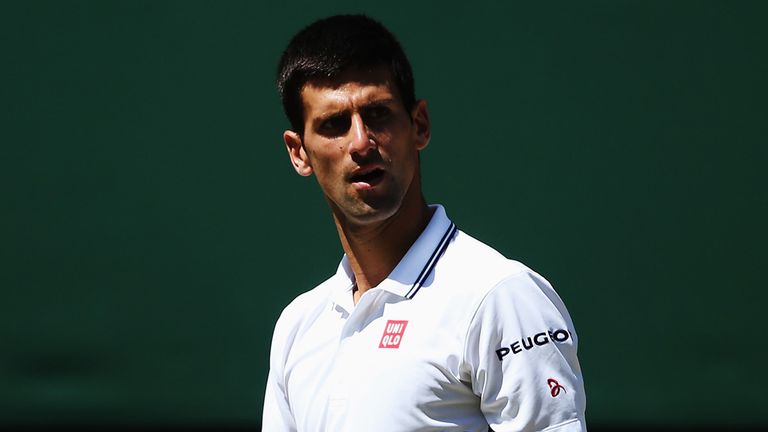 The plus for Djokovic, though, is that he has prior experience of being up-and-down in tournaments and then being locked-in for finals and putting a complete match together, so this will not be a cakewalk for Federer.
If Roger gets stuck at the back of the court, like he did in the final against Djokovic in Indian Wells earlier this year and it becomes a physical battle, he will lose.
But if he backs himself, is aggressive and comes forward, he will win.
Head back to skysports.com on Monday for Barry's Wimbledon review.