Tennis: Rafael Nadal will struggle at US Open with lack of match practice
Barry Cowan says Andy Murray could profit from low Toronto seeding
By Barry Cowan
Last Updated: 18/08/14 9:31am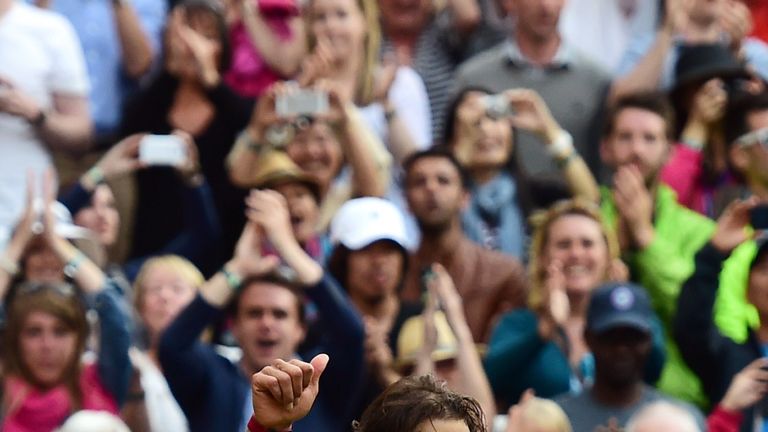 I think it will take something special for Rafa Nadal to win the US Open.
With the polythene strings now being used in rackets, and the power with which players strike the ball, the wrist is vulnerable to heightened impact and we may well see more injuries of Nadal's kind in years to come.
Barry Cowan
Nadal will miss the hardcourt events in Toronto and Cincinnati with a wrist injury and unless he plays the week before Flushing Meadows, which I doubt he will, I don't see how he can hope to retain his title.
Rafa won't have played competitively since losing to Nick Kyrgios at Wimbledon in early July and, in the modern game, getting on for two months without a tournament and then expecting to play well enough to win a Grand Slam is asking a lot.
It may have been slightly different had Nadal won in London because, by definition, he would have played well and been full of confidence, but he was below his best in that Slam and it will be difficult for him to reach his peak without match practice.
For me, he will not be contender at the US Open and I think I will have to put Andy Murray in the same bracket if he fails to make significant inroads in the Sky Sports live events in Toronto and Cincinnati.
Apprehensive
Andy has dropped in the rankings after a difficult year but the fact he is seeded eighth for the Rogers Cup might work in his favour as, in all likelihood, he will play a top guy in the quarter-finals.
That will give him the chance to end this year-long record of not beating a top-10 player, a statistic that has certainly weighed on his mind and made him apprehensive in big matches.
Andy is playing really good tennis but he hasn't been able to play his very best tennis against the very best players, something we saw clearly in his Wimbledon quarter-final with Grigor Dimitrov.
In the 2013 Wimbledon final against Djokovic, Murray knew he was going to perform well and that the result would be down to one or two points here and one or two points there.
But he hasn't had that feeling this season and has been unable to close out important matches having taken the lead, like the ones against Dimitrov in Acapulco, Milos Raonic in Indian Wells and Nadal in the quarter-finals in Rome.
He needs to look at why he hasn't had those big wins in the past year – the back injury and form have obviously played their part – and that's why I am excited to see how he operates.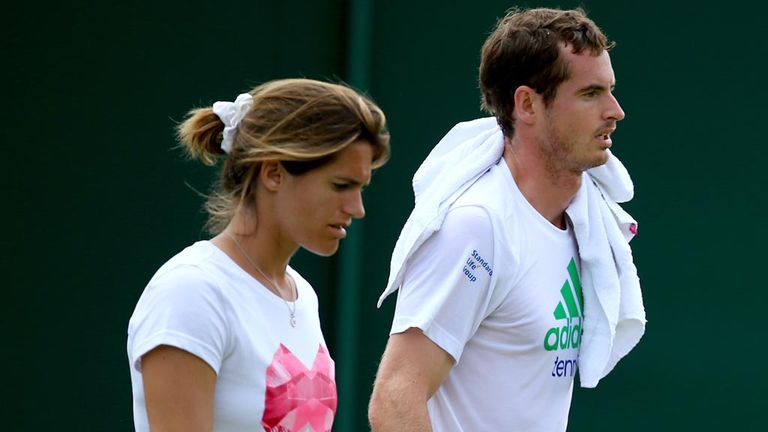 I will be looking to see whether his continued partnership with Amelie Mauresmo means there are changes in the way he wants to play or whether it will just be a case of fine tuning.
I think it will probably be the latter because a great player who has won two Grand Slams and an Olympic gold medal doesn't need to make radical adjustments.
And if he can get a huge win under his belt against the likes of Djokovic, Roger Federer or Stan Wawrinka, then I have no doubt he can go on and win two or three of those matches.
Dominate
Toronto is always intriguing because a lot of the top guys haven't played for a while so you can get some shock results and the second tier making a statement.
Kei Nishikori and Raonic are going along nicely in Washington and will be hopeful of following suit in Canada, but if Djokovic gets through his early matches, I can't look beyond him for the title.
He is the stand-out player, whereas his peers currently have question marks against their name, and I expect him to dominate on the hardcourt – which, despite his Wimbledon win, remains his best surface - over the next few weeks.
Federer would be No 2 in my pecking order because of what he produced on the grass and hopefully a short rest has left him strong and motivated ahead of the next portion of the season.
You cannot turn up for a tournament undercooked now and expect to get through because the depth of the men's game means there is always someone there to strike.
Who that might be, though, is anyone's guess!