US Open 2014: Andy Murray should safely progress to the quarter-final stage
Barry Cowan says Brit must concentrate and believe in himself
By Barry Cowan
Last Updated: 25/08/14 9:14pm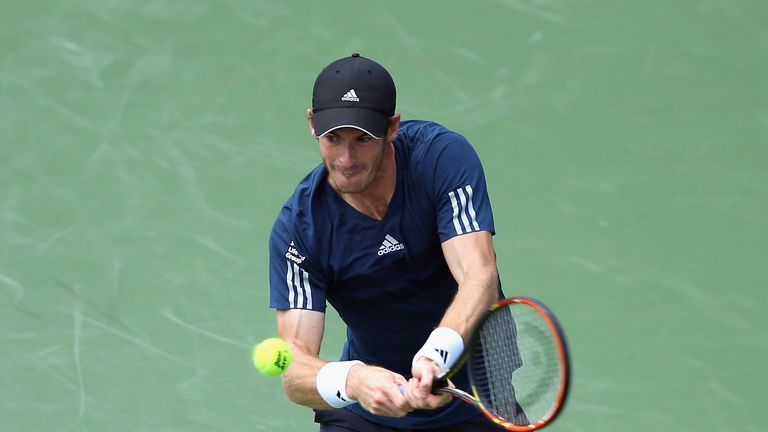 Andy Murray may be seeded eight for the US Open but he is definitely high up in the pack of third favourites.
There is no doubt that Novak Djokovic is the man to beat and, with Rafa Nadal having pulled out, Roger Federer is No 2, but beyond that Andy has as much chance as anyone else.
Murray is playing well – I thought his victory over John Isner in Cincinnati was perhaps one of his best of the season – and I maintain that some really excellent tennis is just around the corner.
It is a slight concern that following the Isner win Andy came out and looked flat and subdued in the next round against Federer – he let a double break slip in the second set – and he needs to cut out the lapses in concentration.
I'm sure, too, that Andy will be very disappointed to be in Djokvovic's quarter of the draw – but the same could be said of Djokovic, who will be wary of the threat of Murray having been beaten by the British No 1 in the final two years ago.
Andy is always more assured and confident in the best-of-five-set matches and I like his early match-ups in New York.
He plays Robin Haase first up, before potential meetings with Radek Stepanek and Fernando Verdasco and I would back him to win all those and beat Jo-Wilfried Tsonga in the last 16 if that clash took place.
Produce
Andy has not had any great wins this year but he has not had that many bad losses either, and if he is physically fit, mentally focussed and playing well – and I believe he is – the people I've just mentioned shouldn't be able beat him over five sets in a Grand Slam.
Murray, however, is not coming into the US Open on a wave of momentum, which is completely unlike 2012, when he had made the Wimbledon final and won Olympic gold.
At that point he knew there was great tennis in him and that he could produce it in big matches, which was evident by his body language when he walked out to face Djokovic in the Flushing Meadows final.
He knew then that it was his time, whereas now he is just hoping that he can rediscover his best tennis when it really matters and that's not a position you ideally want to be in.
It's not new for top players to suffer with self-doubt – Federer admitted it last year, Andre Agassi admitted it when he came through some tough, tough moments – but they believed they could come again and Andy, with the help of his team, must do the same.
I really do think that Murray will face Djokovic in the quarters, as not only am I confident in Andy but I also don't reckon we should read anything into Novak's post-Wimbledon form.
Fresh
Last-16 exits in Toronto and Cincinnati while appearing emotionally flat and not playing well don't look good on paper, but if Djokovic wins his first three matches comfortably then all that will be forgotten.
I don't think you can accuse Djokovic of not trying in the past two tournaments but he knew he wasn't his best so it's almost as if he decided to not burn up his reserves before the US Open.
He will head to New York fresh and because of the great style with which he won Wimbledon and because this Slam is being played on Novak's best surface, there is clear daylight between him and the rest at this moment when we reach the backend of Majors.
Roger is the nearest to Novak, though, and I feel he will continue the sparkling form he showed in Toronto, Cincinnati and at Wimbledon, coming forward and asking his opponents difficult questions.
But he hasn't beaten a Djokovic or a Nadal in that time, so I don't see how you can place him above Novak, a man I would expect him to be beaten by if they meet in the final.
Elsewhere, I am not convinced Stan Wawrinka can go deep – and by deep I mean to the semis or the final – because he is just too erratic, he is currently making a ton of unforced errors and I don't think he can fix those issues with the flick of a switch.
But I do expect big things from Wimbledon semi-finalist Milos Raonic, while Tomas Berdych, despite not playing that well, has been mentally solid and has clicked at the US Open in the past.
Firing
It is a real shame, though, that Rafa is not playing as his absence hits any tournament, but it is a very sensible decision on Nadal's part.
He is not a man who should be entering Grand Slams to win a couple of matches and bow out, he should be entering Grand Slams to win them and if he can't do that, why take an unnecessary risk?
There is no need to put pressure on a wrist injury which has stopped him playing competitively since Wimbledon if he cannot feasibly win the tournament, so hopefully Nadal rests up and comes back firing.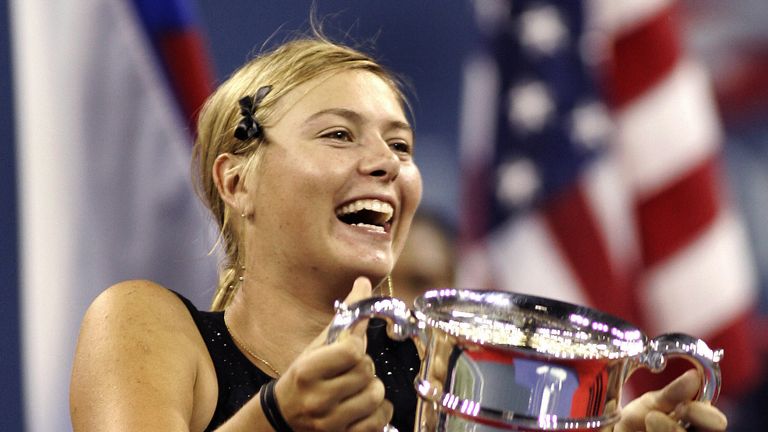 In terms of the women's event, I have to agree with Annabel Croft and put Serena Williams as favourite – but that's mainly because I don't see many alternatives, not because I'm that convinced about Serena.
No-one has stepped up post-Wimbledon and said: 'I am ready to assume the mantle' but I would put Maria Sharapova as the next best bet, because she won the French and is like granite in tough situations.
Slightly further afield, though, I think Venus Williams can have a run as she beat Serena recently in Montreal and shone at Wimbledon to some degree, too.