Wimbledon 2014: Andy Murray is relaxed, confident and ready to push on
Barry Cowan says Brit will only lose to 'great' tennis
By Barry Cowan
Last Updated: 25/06/14 1:45pm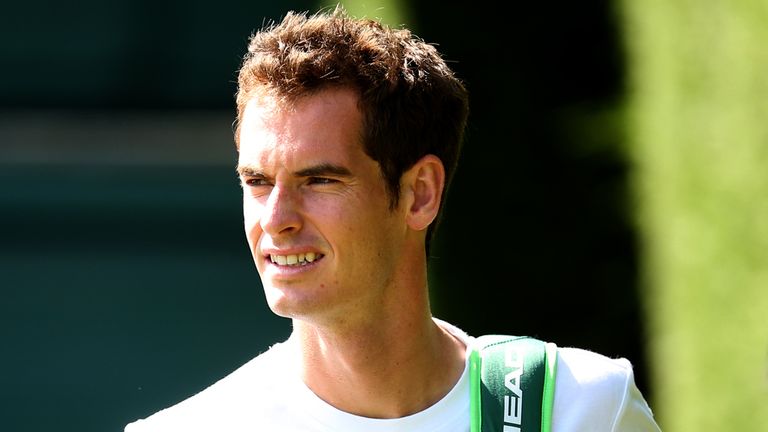 The one thing that matters for Andy Murray today is victory.
I thought he was very impressive on Monday against a guy, in David Goffin, who was never realistically going to trouble him and I'm hoping for more of the same against Blaz Rola.
Rola is a lefty and they can always cause you problems, but Andy's record against left-handed players, bar Rafael Nadal, is exceptional, and he doesn't have problems with Nadal because he is a lefty, but because Rafa is one of the best players to have ever graced a tennis court!
Andy looked extremely comfortable against Goffin, which was a continuation from last year's final versus Novak Djokovic when you could see in his eyes and his body language that he was ready.
Next
Murray has certainly become frustrated by things this year.
After winning Wimbledon he has thought: 'What's next?' and wondered what he wants to achieve for however much longer he plays tennis, while he has also had the back injury to deal with.
Then, since his return to action, Andy has had issues with his form and movement, but I got the feeling watching his match with Goffin that he has almost been waiting for this moment and the next stage of his career begins now.
If Murray loses over the next two weeks, it will be because his opponent has played great, not because he has given anything away.
Rola, meanwhile, is making his way in tennis at the age of 23 after studying at The Ohio State University, but the game has changed and 23 is not old by any stretch of the imagination anymore.
Gone are the days of teenagers bursting onto the Tour – there is no-one in the current top 100 younger than 20 – and there are a lot more players playing deep into their thirties, so Rola has a long time to make an impact.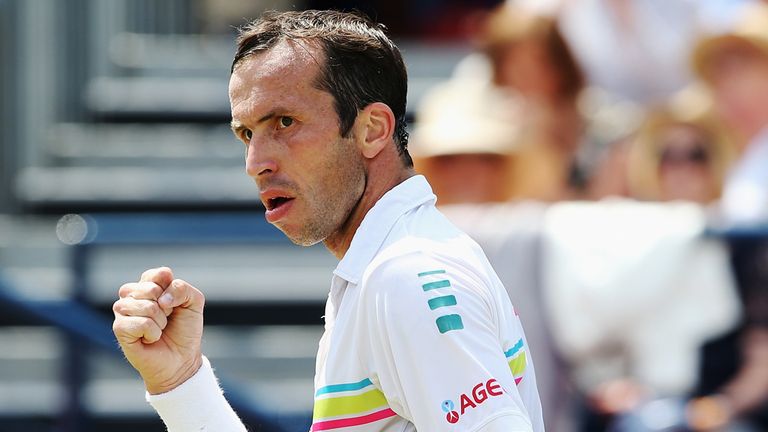 Radek Stepanek, 35, has flourished as he has got older because he is an excellent athlete, has remained relatively injury free and plays in a very efficient and unique manner.
Radek does not generate huge top spin on his shots and that is hard for some players to cope with as they are so used to battling players who use lots of top spin four or five times a week.
Stepanek will be wily against Djokovic today and try to throw him off his rhythm but this is a match-up that Novak has found pretty comfortable in recent times and because Radek doesn't have a world-class shot, I think the Serb will come through unscathed.
Backwards
I also reckon the Bernard Tomic-Tomas Berdych match will be exciting as it features one man who needs to arrest a career slide and another who I expect to go very deep in this tournament.
Tomic has gone backwards but hopefully he is now over the injury problems he had at the start of the year and if he is, he could cause Berdych some trouble because grass is his best surface.
Bernard played terrifically well last year to make the fourth round, beating Richard Gasquet in a quality match along the way, and he made the quarters at Wimbledon in 2011, aged just 18.
But I have to go for Berdych to win this match as I feel he will be there or thereabouts this year and have him pencilled in for at least a spot in the last eight.
Jo-Wilfried Tsonga, meanwhile, is not playing his best tennis but he recovered strongly to beat Jurgen Melzer in five sets on Monday, although he was helped by Melzer leaving the court at every change of ends!
I expect Jo to play better against Sam Querrey and whilst Querrey has a big serve, is dangerous and could take a set or two, he is quite one dimensional and I think Tsonga will come through.
As for Naomi Broady, she did great to make round two and can have a real swing against Caroline Wozniacki but this is a bad match for her style-wise.
Naomi has a great serve but is streaky and we know Caroline will put lots of balls back into play and give her opponent very little to latch onto.
I am looking forward to this clash, though, and it's just a shame it's not on one of the show courts.