Wimbledon 2014: 2013 finalists Andy Murray and Novak Djokovic to fall in quarter-finals
Barry Cowan says Grigor Dimitrov and Marin Cilic can oust big two
By Barry Cowan
Last Updated: 02/07/14 11:52pm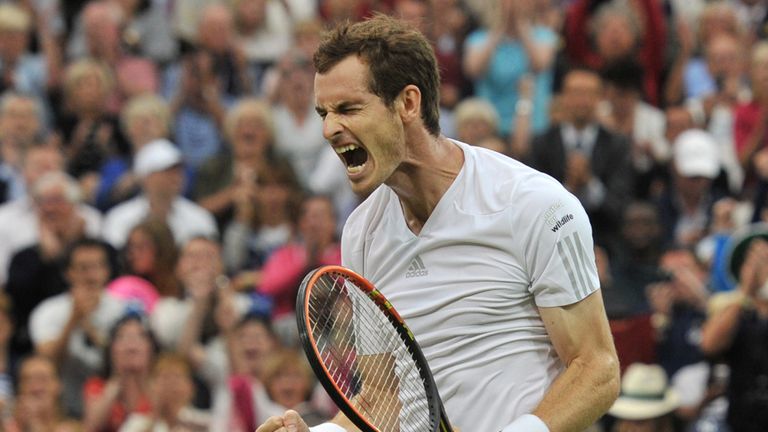 I have an inkling that both Andy Murray and Novak Djokovic will get knocked out in today's Wimbledon quarter-finals.
I can't say that with a great deal of confidence as I only make Grigor Dimitrov the slimmest of favourites against Murray and Marin Cilic has never beaten Djokovic in their nine previous meetings, says Sky Sports tennis expert Barry Cowan.
But my gut feeling before the tournament was that Dimitrov would make the final and because Novak hasn't played his best either, I think a couple of shocks could be on the cards.
Dimitrov's victory over Alexandr Dolgopolov in the third round, when he came back from two sets to one down, was a turning point and showed that he has added real steel to his undoubted talent and can win when he is not at his best.
He would have learnt from his quarter-final loss to Rafa Nadal in the Australian Open, when he had a point to go two sets to one up, and he is playing someone in Andy who has not beaten a top-10 player, which Dimitrov for all intents and purposes is, since last year's Wimbledon final.
So Andy is going into the unknown a little bit but we know he can raise his game when he has to and if he is aggressive, takes the attack to Dimitrov early on and plays with the swagger of a defending champion, he has a real chance of derailing Grigor.
I would be increasingly confident of a Murray victory if the game goes long, perhaps into five sets, but as it stands I have to lean towards Dimitrov.
I think Cilic will join the Bulgarian in the semi-finals because although he has slipped under the radar, he is serving beautifully, hitting the ball hard and playing with real attacking intent.
Novak, meanwhile, has been pretty unconvincing and I don't think grass is his very best surface, so I don't know how he will combat Cilic if, as expected, the Croatian really takes the game to him.
Thrust
The match with Raonic is such a swift turnaround from the win over Nadal that at some stage fatigue will set in for Kyrgios.
Barry Cowan
It's not rocket science coming up with a plan to beat Nadal – but it is extremely hard to maintain your level against someone as mentally tough as the World No 1.
Nick Kyrgios did that on Tuesday, though; every time you thought Kyrgios might drop his level, he went 'bang, bang, bang' and took control again.
His tennis was fearless and astonishing and he displayed everything you would want to see from a young guy who has been thrust into the spotlight.
However, I also think Kyrgios was helped by the fact he is new to the big time and not scarred by previous battles with Rafa in the way that some of the older guys are.
It will be intriguing to see how he fares in his quarter-final with Milos Raonic today because not only will he have more expectation on him, he will also have to deal with playing his third match in as many days.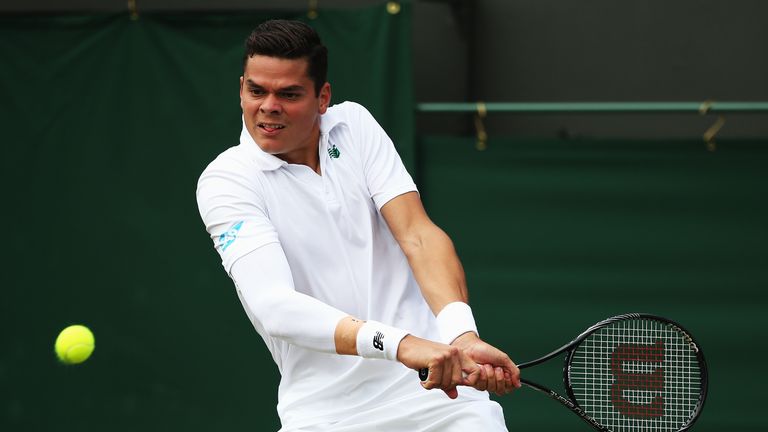 Some people will say it is a good thing for Kyrgios to have matches coming thick and fast as he won't have time to overthink, but I feel it is such a swift turnaround and that at some stage fatigue will set in.
Serve
I wouldn't be surprised if Nick came out all guns blazing and took the first or second set against Raonic but for him to play at the level he was at in the clash with Rafa just one day later with a Wimbledon semi-final place on the line will be difficult.
Couple that with the fact he is playing a very, very good player – Raonic is, for me, a Grand Slam winner in waiting and certainly has the best serve left in the draw – and I think Kyrgios' stunning run will end.
Roger Federer, in my opinion, will complete the semi-final line-up by beating Stanislas Wawrinka.
Roger has had an unbelievable draw – you would take Tommy Robredo in the last 16 at Wimbledon all day every day – so he will have to crank his game up a notch today.
But while Stan won their last meeting, in Monte Carlo, and showed great mental strength in doing so, Roger has more experience and is the better grass-court player.
So I'm going for Dimitrov, Cilic, Raonic and Federer – though I hope I'm wrong with my first pick!