Wimbledon 2014: Roger Federer can take advantage of Milos Raonic's rough edges
Grigor Dimitrov to conquer Novak Djokovic, says Barry Cowan
By Barry Cowan
Last Updated: 04/07/14 11:51am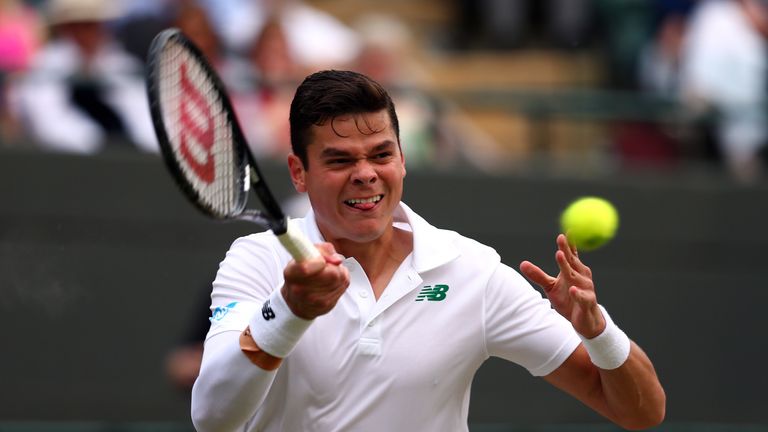 I make Roger Federer a strong favourite to beat Milos Raonic, not just because of how he is playing and what he has achieved at Wimbledon, but because the crowd will be firmly on his side.
With Andy Murray out, 15,000 people will want Federer to win and move closer to an eighth Wimbledon title, and I don't think Raonic will know what's hit him when he steps onto Centre Court for his semi-final.
I have seen a lot of Milos in the last two or three years and he has improved so much but he improves step by step and I just think Federer will expose some of the rough edges that remain his game, namely the return and his movement.
Raonic has always won a set in his defeats to Roger in the past – except when he was beaten comprehensively by Federer at the 2013 Australian Open – but those clashes were in earlier stages of events, before the Swiss was at his peak.
Roger has been challenged but remains fresh and that is a superb position to be in heading into a Grand Slam semi-final.
Barry Cowan
Roger will be extremely confident today, though, and seeing the ball beautifully and I like the match-up for him.
He has only lost serve once in the entire tournament and that strength will get him into points and in a position to dictate.
I made the point a few days ago that Roger's draw had been very kind but I don't think there is any danger of him not being battle-hardened, especially after his quarter-final with Stanislas Wawrinka, which was a real test.
Federer had to play great to win that but still hasn't wasted any unnecessary energy, so he has been challenged but remains fresh and that is a superb position to be in heading into a Grand Slam semi-final.
I think Roger will win this in four sets.
Worry
So while I'm not sure how Raonic will cope with the pressure, I have fewer doubts over Grigor Dimitrov, who is tough and won not only a series of big matches this year but a series of titles, too.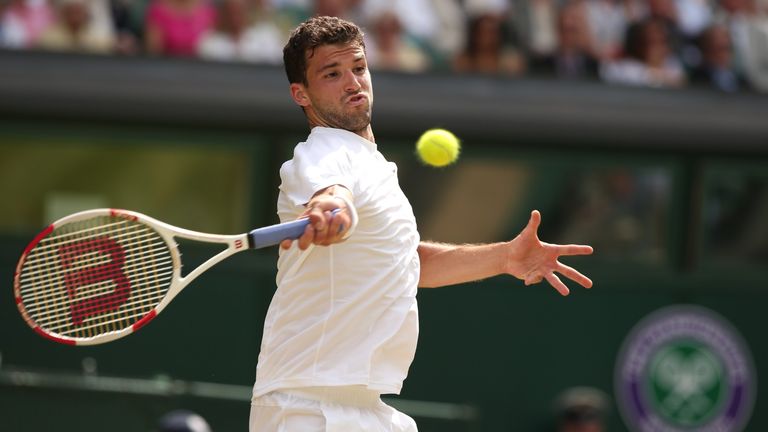 Dimitrov knows he is improving, he knows he has a great grass-court game and he knows he can worry Novak Djokovic – and, crucially, Djokovic knows Dimitrov can worry Djokovic.
Novak goes into the match a little uncertain and it might well be that Grigor settles quicker because in lots of big matches Djokovic doesn't always start brilliantly.
If Dimitrov gets an early break, his confidence will increase and Djokovic could get rattled and I am going for Grigor to win this as I think he will pick up from where he left off against Murray.
He may make a few subtle changes from Wednesday but at this stage of a Grand Slam you need to be utilising plan A and focussing on what you do well, not what your opponent doesn't do well.
Dimitrov's sliced backhand, his change of pace, his heavy forehand and his big serve will make Djokovic move and while Novak is an exceptional mover, he is not as balanced on grass as he is on clay or the hard courts, when his posture is something else.
Once Novak gets in that locked-in mode, as he was in the final two sets against Marin Cilic in the quarters, he can be unbeatable and if the match goes the distance, you'd have to favour him.
But Grigor is ready to make that monumental breakthrough and I reckon he'll win in four.