Rafa Nadal could still make Davis Cup and ATP World Tour finals
Rafa Nadal says there is still a slim chance he could play in next month's Davis Cup and ATP World Tour finals.
Last Updated: 10/10/12 8:09am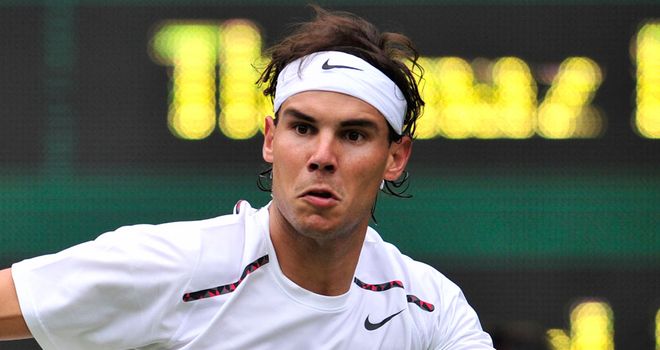 The 26-year-old Spaniard has been plagued by a knee injury and has not played since suffering a shock second-round defeat to Czech Lukas Rosol at Wimbledon in June.
He has yet to return to the practice court, but has left the door open for a comeback in either the ATP World Tour final in London, which starts on 5 November, or Spain's clash with the Czech Republic on 16-18 November.
"Impossible, no. But difficult, yes," said the world No 4. "I want to go day-by-day, I go every day to the gym, the swimming pool to continue with my recovery. I am trying not to think that far.
"It has been very, very tough for me because I feel that my knee didn't improve in the right way. But the last couple of weeks the improvement in my knee is something that I can really feel.
"That helps me to keep working hard doing every day what I have do.
"I am working to try to comeback to practise on the tennis court in a not very long period of time."
Important
Nadal, an 11-time grand slam winner, has suffered his fair share of niggles over his career but very few long-term injuries and admitted he was unsure of how long this setback may persist.
"That is something I will know when my I feel my knee completely without pain when I start to practice," he said.
"I didn't have in the past this long period of time outside of the tennis court, outside of the competition.
"I can imagine when I come back I will need time to practice and practice more and more every day, maybe that will take one month and a half.
"The most important thing is to continue with the treatment ... when I don't feel nothing, hopefully that will happen soon, I will come back on the tennis court."