Roger Federer plans to 'serve and volley more during 2014'
Roger Federer hints that his best route for Grand Slam success in 2014 will be to 'play more serve-and-volley tennis'.
Last Updated: 30/12/13 4:53pm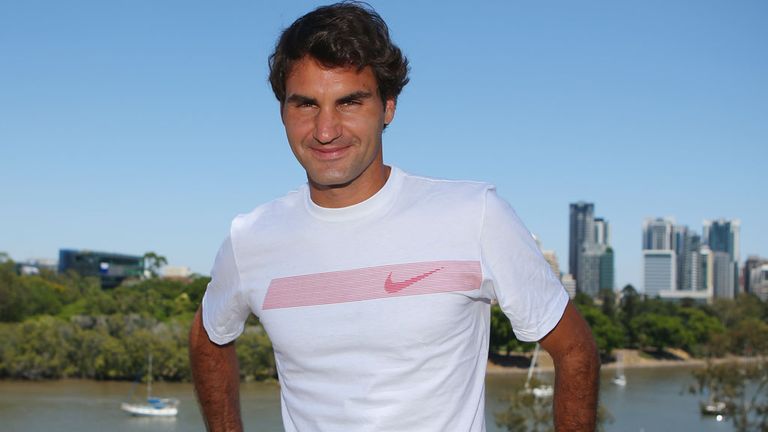 The 17-time Grand Slam champion recently hired the services of Stefan Edberg who was considered the best serve-and-volley player of his generation.
Edberg, 46, won six Grand Slam titles between 1985 and 1992, with Federer describing him as 'my boyhood idol.'
The Swede joins Federer's coaching staff with the Swiss star saying: "Let's say I play my best, probably I always feel that Wimbledon is going to be my best chance.
"Then the US Open, Australian Open, and then the French Open."
As for his latest appointment, Federer added: "It's going to be interesting to see what he (Edberg) thinks.
"If it's possible to play a lot of serve and volley on the slower courts we see all around the world now, or if there are different ways for me to find my way to the net.
"I've tried many things. We can debate with Severin Luthi, my coach, about ways to come to the net or not.
"Clearly it's important to take time away from your opponent, to dictate play as well, as much as you can.
Combination of tactics
"Also, you have to be able to not miss too much and physically stay in the rally, and mentally as well.
"So it's a combination of many things now against the good players we know at the top."
Regarding his predictions for 2014, he said: "I think Rafa (Nadal) and Novak (Djokovic) are going to be the ones to beat this season, particularly in the beginning.
"Then, as we move forward, you have to see if they stay injury-free and keep on winning.
"I kind of expect them to go deep in most of the tournaments they'll enter, of course."
He also believes Andy Murray will be a force although he does not expect the Scot to win next month's Australian Open because he has just returned from a four-month absence following back surgery.
"Australia is going to be a huge test for him now because it's best-of-five set matches," stressed the 32-year-old.
Federer is currently in Australia for the Brisbane International where he will open his account with a match against Finland's Jarkko Nieminen.