Wide Open
The men's title may well be a four-man fight, however the women's draw looks wide open.
Last Updated: 15/01/12 2:06pm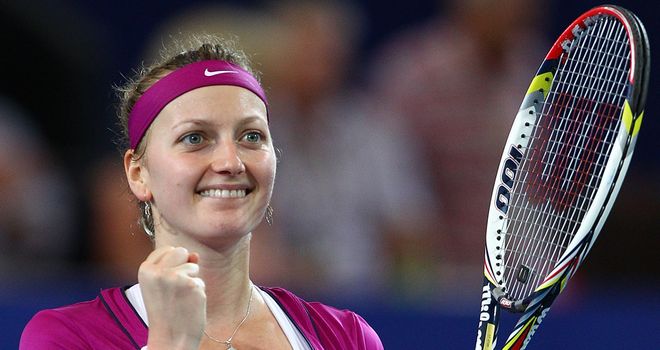 Betting against one of the 'Big Four' lifting the Australian Open men's crown would be foolhardy, but you'd need a crystal ball to predict the outcome of the women's draw.
Novak Djokovic, Rafael Nadal and Roger Federer have exerted a stranglehold over the men's game, winning 30 grand slams between them with a hungry Andy Murray lurking just behind them in the rankings.
In sharp contrast, the top three female players have a combined total of just one slam and last year there were four different champions in tennis's blue riband events, as the women's game waits for its next big thing.
The women's draw is one of the most open in years and adding to the sense of uncertainty in Melbourne are recent injuries to superstars Kim Clijsters and Serena Williams, who share 17 major titles but are both outside the top 10.
Belgium's Clijsters, the 11th seed, is defending champion at the year's opening grand slam starting Monday, after beating Li Na in the 2011 Melbourne final, before the Chinese player went one step further at the French Open.
High-profile
Second seed Petra Kvitova of the Czech Republic won on grass at Wimbledon and Australia's Samantha Stosur took the US Open title, upsetting home favourite Williams in the September 11 final in New York.
The name missing from the 2011 list of winners is top seed Caroline Wozniacki, yet to win her first grand slam, whose world number one ranking is under imminent threat from rising star Kvitova.
The two rivals have already clashed this year, with Kvitova of the Czech Republic winning in three sets at the mixed-teams Hopman Cup in Perth, which does not carry ranking points.
Wozniacki, who has a high-profile relationship with golf superstar Rory McIlroy, will be anxious to seal her maiden grand slam and silence critics who say she cannot be considered the world's best without winning a major.
"Obviously every time you go into a tournament you want to try to win it. Yeah, I want to try to win here. We'll see if that will happen," said the Dane.
"I've been number one for a long time already. Now my main focus is just to win as many tournaments as possible and the ranking will get there, will be there, if you play well," added Wozniacki, who said her wrist would be "100 per cent" after a scare in Sydney.
Kvitova, the breakout player of 2011 with six titles including Wimbledon and the WTA Championships, plus Fed Cup glory with the Czech Republic, said many players were in the mix.
"It's really open now, women's tennis. Everybody from the top can play really well," she said, admitting it would be tough for her to match her stellar year in 2011.
Regardless of her relatively lowly seeding of 12th, five-time Australian Open winner Williams, still the biggest draw in the women's game, remains a major threat to the likes of Wozniacki and Kvitova.
The 13-time grand slam winner has won on three of her past four visits to Melbourne, and has not lost a match since falling to Jelena Jankovic in the 2008 quarter-finals.
Excited
Serena comes into the Open under an injury cloud following her withdrawal from the Brisbane event earlier this month after painfully spraining her ankle.
But she said it was a boost to be back in Melbourne, adding: "I was really excited. It kind of pumped me up more just to be like, OK, I'm definitely to get through this injury."
And the 30-year-old American is unperturbed by the lack of a dominant force in the women's game.
"I think it (four different grand slam winners) just goes to show you how much depth there is in women's tennis. Anyone at any point can win because everyone is playing so hard."
Clijsters, who has four grand slam titles and intends to retire this season, suffered a hip spasm during her Brisbane semi-final but said she did not believe her Australian Open participation would be jeopardised.
Fourth seed Maria Sharapova is another player with grand slam pedigree but won the last of her three major titles in Melbourne in 2008 and the Russian is again battling injury as she struggles to shake off a left ankle problem.
Third seed Victoria Azarenka of Belarus has never been beyond the quarter-finals in Melbourne but comes into the Open buoyed by victory at the Sydney International over China's Li on Friday.
Stosur will have the crowd behind her as Australia's first women's grand slam champion in decades, but she has already admitted feeling the pressure after early exits in Brisbane and Sydney this month.