Nole the imperious
Tim Clement reflects on an Australian Open which saw Novak Djokovic cement his superiority.
Last Updated: 29/01/12 11:56pm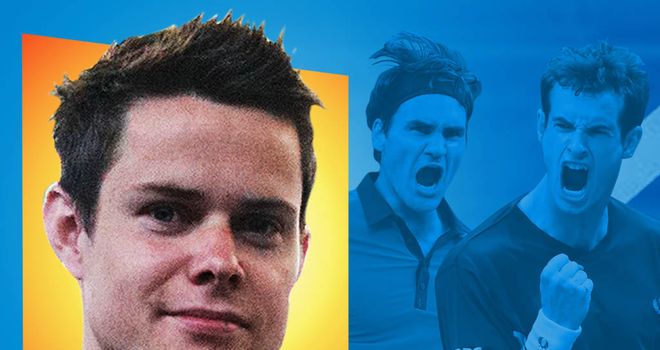 So it appears little has changed in 2012, Nole still rules Rafa, Nadal nails Fed again and, well, Murray still isn't quite good enough to win a Grand Slam.
Well, it wasn't really that simple I guess, taking the longest, and arguably greatest, Grand Slam final in the history of the game to ensure order was maintained at the top of men's tennis.
The semi-finals weren't too bad either, with Andy Murray pushing Novak Djokovic to the very limit before losing his fourth successive major semi after Rafael Nadal and Roger Federer thrashed out another epic.
The Australian Open played host to the story of players looking to avenge failings of 2011 but just coming up short, with the lead exterminator of hopes Djokovic - who muted the last few doubters with his final two displays which spanned over 10 hours on court in the space of just three days.
First he kept David Ferrer at arms-length of the top four, overcoming the fifth seed in a gutsy battle, before seeing off Murray's brave fightbacks, with the Serb's killer instinct, sharpened by the belief instilled by 2011, the key.
Nadal came closest and will be haunted by THAT miss at 4-2, 30-15, when he sent a backhand wide with Djokovic dragged in and the court begging.
It spoke volumes that the Spaniard was the one to bring up that decisive moment in his press conference without being prompted - these are the fine lines that separate the elite.
In my opinion, it is actually Nadal's mental strength and love for the fight that enables him to compete with Djokovic, who possesses superior natural talent and technique.
The difference in 2011 was the physical steel that has reinforced the Serb's game along and the brash confidence that has come as a consequence of his success.
As is so often the case in tennis, the difference of strengths makes for all the more intrigue.
Unfortunately the same could not be said for the women's final, where Victoria Azarenka, a worthy winner none the less, beat Maria Sharapova in an hour and 22 minutes - less than a quarter of the time it took for a men's winner to be decided.
Such a vast contrast is likely to raise the debate over the equal prize money in pubs around the country, but we've definitely seen an improvement in the women's game over the last 12 months with Azarenka, Petra Kvitova and Caroline Wozniacki raising their games to challenge the old guard.
Anyway, with the time getting preposterous and the great ocean road waiting, it's time for me to sign off from my Australian Open journey and get looking at tickets for next year.