Clijsters proud of efforts
Kim Clijsters had no regrets after her Australian Open defence was ended by Victoria Azarenka in the semi-final.
Last Updated: 26/01/12 10:02am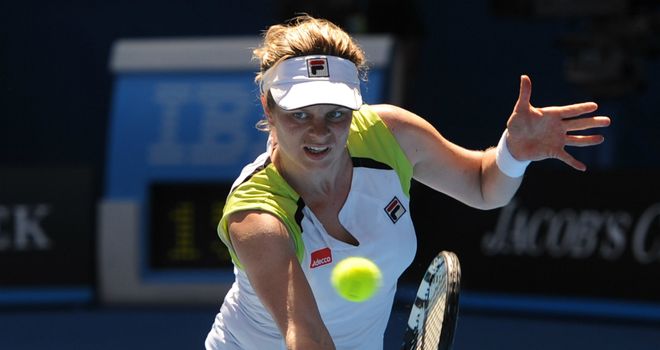 Defending champion Kim Clijsters had no regrets after suffering a semi-final defeat to Victoria Azarenka on her farewell appearance at the Australian Open.
Clijsters, who plans to retire at the end of the season, was happy she had left everything on the court after going down 6-4 1-6 6-3 to Azarenka.
The Belgian mother-of-one suffered an ankle injury in the fourth round but played through the pain in an effort to add to her haul of four grand slam titles.
"That's definitely something that I'm proud of, that I was able to fight through tough matches," said Clijsters.
"I could have been home already two days ago.
"I feel that I really gave it 200 per cent, so in that way I really don't feel like I could have done anything differently these last two weeks."
Future goals
Clijsters' next big target is the French Open, a tournament she reached the final of in 2001 and 2003 but has never won.
Since her return from retirement in 2009, she has missed the 2010 French Open through injury and crashed out in the second round last year.
"That's definitely been one of the frustrations that I think I've had over these last couple of years, or even since I've come back, is that I haven't really been able to give it a good shot at the French Open," added Clijsters.
"It is a challenge. It's one of the goals that I have this season, is to give myself a really good preparation on the clay courts and try to be close to my best level when I get to the French Open."