Then and now
We look at some of the changes since Fred Perry became the last British man to win a grand slam singles title.
Last Updated: 08/07/12 9:19am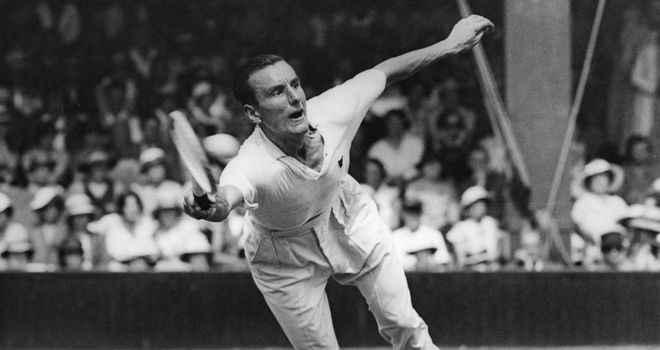 Andy Murray is aiming to become the first British men's singles player in 76 years to win a grand slam when he faces Roger Federer in the Wimbledon final.
Fred Perry was the last home hope to taste success when he in 1936 followed up his Wimbledon double (when he won the singles and mixed doubles titles) with the US Open crown.
Now ahead of Sunday's showpiece, we look at some of the changes between then and now...
1936 v 2012
1936 - Stanley Baldwin was in his third spell as Prime Minister. After governing the country twice before, Baldwin changed places with Ramsay MacDonald, whose physical powers began to fail him at the age of 70.
2012 - David Cameron is the current Prime Minister, with the Conservatives in a coalition government alongside the Liberal Democrats.
1936 - A loaf of bread cost four-and-a-half pence, a pint of beer the equivalent of 14 pence.
2012 - The average price of a loaf is £1.21, a pint of beer costs on average £3.19.
1936 - Arsenal won the 1936 FA Cup thanks to a 1-0 win over second division Sheffield United at Wembley, where Ted Drake scored the goal.
2012 - Manchester City dramatically won the Barclays Premier League title, their first for 44 years. A last-gasp win over QPR saw them hold off Manchester United, while Chelsea won an FA Cup and Champions League double.
1936 - Host nation Germany topped the medal table at the 1936 Olympics, registering nine more golds than runners-up United States. Great Britain came 10th in the standings.
2012 - London is almost ready to host the Olympic Games for the third time, and Britain have been set a target of at least 48 medals and fourth place in the medal table.
1936 - The BBC launched the first high definition television service, while in America the Hoover Dam was completed and began to generate hydroelectric power. In Germany, Adolf Hitler announced the building of Volkswagens.
2012 - The global financial crisis has been the dominant news story of the year, with fears Greece may be forced to leave the Euro, while instability has continued to affect the Arab world, particularly in Syria.