Andy Murray pleased with his US Open victory over Milos Raonic
Andy Murray was pleased to beat both Milos Raonic and the weather en route to the quarter-finals of the US Open.
Last Updated: 04/09/12 8:26am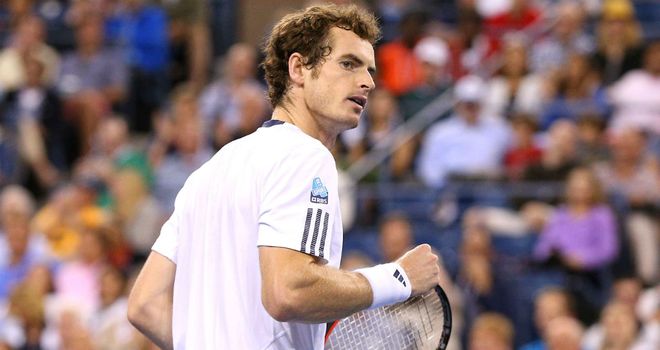 The Olympic champion needed exactly two hours to overcome Raonic 6-4 6-4 6-2, with the match - which had been moved up the schedule due to fears over the weather - finishing just before the rain came.
And Murray, the third seed, was delighted to have wrapped up the victory over the big-serving Canadian.
"I hit my passing shots well, which was an important part," said Murray.
"He was hitting a lot of big serves and I was just trying to react the best I could. Sometimes you get a racquet on it and sometimes you don't. Tonight I was getting my racquet on it.
"We knew the rain was coming, and I'm glad we got it done. I know it just started raining just now, so it was perfect timing to finish."
Murray, who will now face 12th-seeded Marin Cilic, didn't face a single break point against Raonic.
"Today was by far my best match of the tournament," he added. "Hopefully I'll get a good rest in tonight and tomorrow, get pumped and ready for the quarter-finals because you're only a few sets away from maybe competing for a grand slam."
Raonic beat Murray in their only previous meeting in Barcelona earlier this year.
However the 21-year-old was left almost in awe of Murray's performance, and he told the Scot so at the end.
Raonic said: "He said, 'Sorry, I got lucky a few times.' I said, 'Don't be sorry - it was simply amazing. Keep it up and you'll do well'.
"Considering what I was able to put into the match, to have somebody that took me out of it and neutralised me and took it even one step further... I haven't really felt in that situation too much when I feel like I'm doing things well."