Murray: More to come
Andy Murray has already turned his thoughts to improving his game after ending his long wait for a grand slam title.
Last Updated: 11/09/12 8:49pm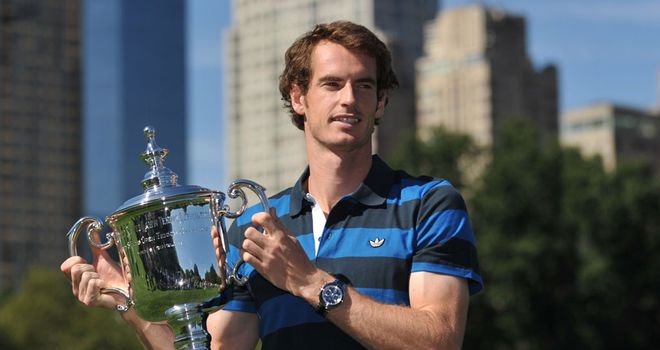 Andy Murray has already turned his thoughts to improving his game after ending his long wait for a grand slam title by winning the US Open.
In the fifth major final of his career and four years after he first contested the showpiece match at Flushing Meadows, Murray at last achieved the victory he craved.
The 25-year-old claimed a 7-6 (12/10) 7-5 2-6 3-6 6-2 win over defending champion Novak Djokovic that brought to an end Britain's 76-year wait for a male singles champion on the biggest stage.
After at last clearing the final hurdle Murray insists he will not rest on his laurels for too long and is determined to go on and win more grand slam titles.
He said: "I spoke to (coach) Ivan (Lendl) very briefly after the match and we're going to have a chat on Friday or Saturday, I'm going to have the next two or three days to let things sink in a bit from the last few months.
"I want to keep improving. I know how it feels to win a grand slam, and winning the Olympics. I know how hard it was losing in the Wimbledon final. You want to try to win those big matches and big tournaments and I'll keep working hard to try to do that.
Feel
"I think I'll get a better feel when I get back on the court and start practising again, I'll feel what it's like to have a bit more belief in myself and my shots.
"I could have won Wimbledon this year, I was very close. I know if I'm in that position again I'll take the same chances, I'll go for my shots again, and a little bit more confidence and experience of taking my chances in big matches will help me."
Murray, who also won Olympic gold this summer, stated that he has not yet fully come to terms with the magnitude of his achievement.
He added: "I don't know if you can ever imagine something like that. I've dreamt things and thought about it but you never get the same feeling as when it actually happens.
"I was in a bit of shock and after that you're very relieved. I wasn't able to sleep last night. I wasn't bouncing off the walls or anything, I just couldn't go to sleep, I was just sitting awake for a few hours.
"During the tournament, if I'd had an hour and a half's sleep and had to get up I would have been in the worst mood ever but I woke up and jumped out of bed at 6.30am, which isn't like me. I'm very excited but it'll probably take a few days for it to sink in."