Andy Murray in a good place for the grass court campaign
Andy Murray claims he feels more confident heading into the grass court season despite his recent back injury.
Last Updated: 14/06/13 8:06pm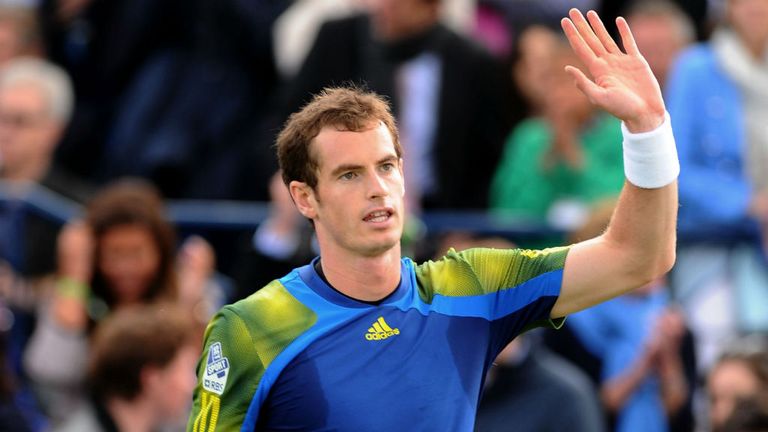 Murray was forced to miss the French Open due to the problem - however he used his time away to build up towards the change in surfaces.
The 26-year-old Scot showed no signs of discomfort as completed a routine victory in his interrupted second-round clash with Nicolas Mahut, before beating Marinko Matosevic 6-2 6-2 later in the day.
And although disappointed at missing the second Grand Slam of the season, Murray is focused on looking ahead.
"I would have much rather have been playing the French Open," said Murray.
"You have to look at the positives sometimes and the one positive is I got to spend more time on the grass to prepare for here, but if I had to make that decision 50 times I would have made the same decision.
"But I would way rather have been at the French Open than being at home for two weeks."
Confident
Murray lost to Roger Federer in the final at Wimbledon last year, before beating the Swiss ace in the Olympic final just weeks later.
And Murray will take comfort from his performances 12 months ago as he looks to build on his confident start at Queen's.
"I probably feel a bit more confident coming into this grass court season because of how I played on it last year," he added.
"I think because I managed to win some big matches and play well on the grass last year I know what I did well and what I need to keep doing.
"I played well last year, I was aggressive, I moved well, you know, I practised extremely well, too. I think I've definitely got a bit more confidence on the grass this year than I did going in last year."