US Open: Serena Williams is fully prepared for her title defence
Serena Williams is fully prepared for her US Open defence, but Victoria Azarenka has confidence she can beat her.
Last Updated: 22/08/13 4:31pm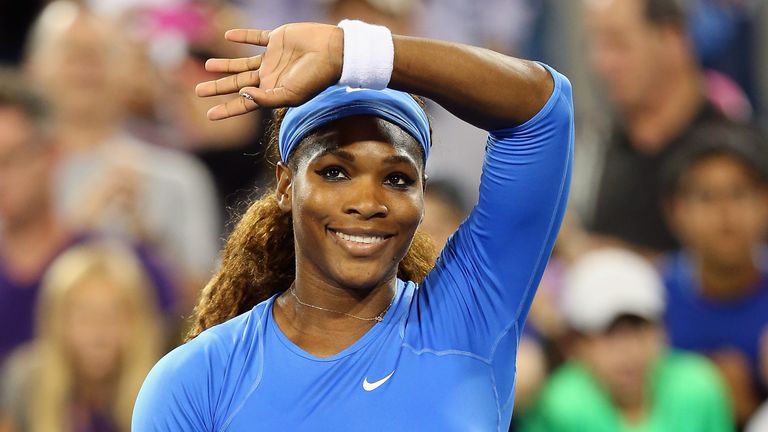 Williams has been on a fine run of form over the past 14 months, going 77-4, but two of those defeats came at the hands of Azarenka - in last February's Doha final and last Sunday at the WTA final in Cincinnati.
The two have won seven of the past nine Grand Slam titles and could face a potential rematch of last year's US Open final in this year's renewal at Flushing Meadows.
Williams is ready for the challenge ahead, saying: "I'm definitely prepared. I'm definitely ready for New York. I definitely had more matches than I could want, but I'm definitely prepared for the US Open.
"It would be totally different circumstances (to the loss at Cincinnati). It's just a new event. You just got to go in there with a fresh mind.
"It makes me more relaxed and almost happy that I lost because now I don't have to worry about every day someone asking me about some silly winning streak. So maybe it was for the best."
Learned
Reigning Australian Open champion Azarenka feels she has learned from past losses to Williams and she is reaching for a new level in her game.
"Every time we play, I face a big challenge, my biggest opponent, and that's what I want to go through," Azarenka said.
"I had tough losses before against her, but I feel like I learned from those losses, and it helps me improve. I feel like I'm playing better and better. I'm reaching for the new level that I want to be at, physically, mentally, tennis-wise and that's the progression that I'm really the most excited about."
While Azarenka acknowledges the American will be the favourite on home soil, she takes confidence from her comeback 2-6 6-2 7-6 (8/6) win over her rival in Cincinnati.
"I will not be a favourite," Azarenka said. "She is No 1 in the world. She is a great champion, and she's defending champion, so she's going to be a favourite.
"About who's second favourite, third favourite, I don't really care about that. But I think it's a great boost of confidence to go to the US Open, great week to go through matches back to back. Tough matches are also important for me to feel like I'm back competing at the same level constantly and consistently. So that's what I'm most excited about."
Watch the 2013 US Open live only on Sky Sports. Click here to sign up