US Open: Questions remain about Li Na temperament following outbursts
Li Na heads into next week's US Open with questions mounting over her temperament following two outbursts this year.
Last Updated: 22/08/13 4:32pm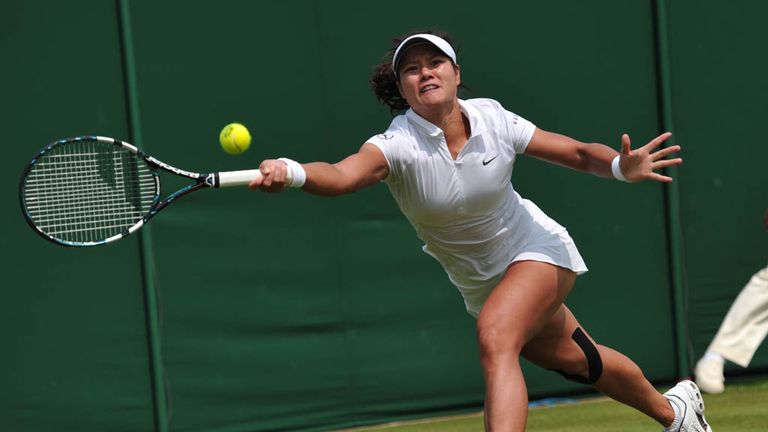 The 2011 French Open winner turned on Wang Zijiang of official news agency Xinhua after her second-round loss at the French Open and her Wimbledon quarter-final.
When asked if she had a message for fans back home, she snapped in Paris: "I lost a game and that's it. Do I need to get on my knees and kowtow to them? Apologise to them?"
When asked the same question a month later at Wimbledon, Li said: "How dare he? Doesn't he have any shame?"
Wang, a London-based sports reporter for Xinhua, said her response had "shocked" him and that she had "definitely overreacted", adding Li could often choose which questions to answer as she was such a prominent figure in China and so important to most media outlets.
"Many can only ask questions which please her, and this allows Li Na to confront the media and gives her a feeling of looking down on them," he said.
Spoiled
"Li Na has been spoiled in this media environment. When she answers to the media, she is not professional, she really is childish.
"And being faced with direct questions from Xinhua - whose purpose is not to gain attention and improve newspaper sales - her sensitive self-esteem cannot cope."
Her reaction had prompted widespread denunciations on China's hugely popular microblogging sites and one of Xinhua's top sports commentary writers Zhang Rongfeng said Li had a "weakness of character".
"When she wins a game, she has a better attitude and is nice to the media. But if she loses, she transfers her bad temper from the tennis court," he said.
But some Chinese reporters say the media should respect Li's personality.
"Both sides need to step back a little bit to see the picture here because Li Na is the one player we have who is capable of doing great in tournaments," said Liu Renjie, who covers tennis for Sina and has interviewed her on many occasions.
"Sometimes we need to maybe take it easy, and not put so much pressure or criticism on her so we can ease the tension."
Watch the 2013 US Open live only on Sky Sports. Click here to sign up