Novak Djokovic insists his confidence is high for US Open
Novak Djokovic insists his confidence has not been damaged by an indifferent run of form heading into the US Open.
Last Updated: 24/08/13 11:26pm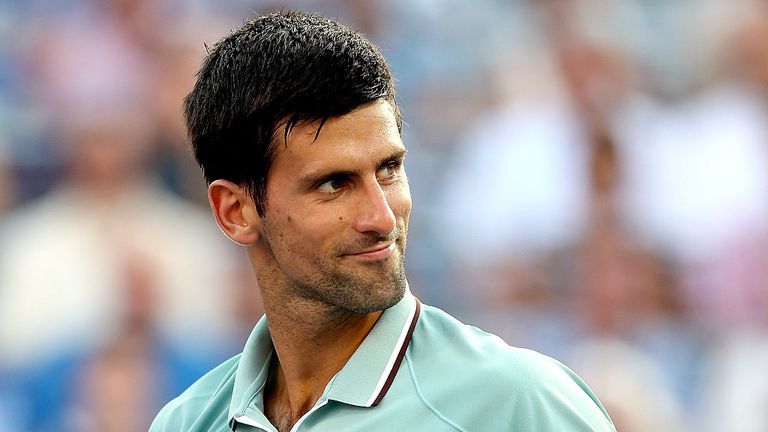 The season began with a third straight Australian Open title and victory in Dubai, but since then he has won just one trophy, ending Rafael Nadal's long winning run in Monte Carlo.
Nadal edged a titanic French Open semi-final and four weeks later the world No 1 was beaten by Andy Murray in the Wimbledon final.
But the Serbian is unbowed, saying: "You go through these periods. But my confidence is still there. This is a grand slam, so it is different from any other event. I love playing grand slams.
"I have a very good record at the US Open in the last five or six years, so I really look forward to it.
"I like the centre court, I like the atmosphere, I like the spirit of the court, it's suitable to my style of game, and the whole buzz that you feel around the US Open and around these courts.
Aggressive
Nadal has won Masters titles in Indian Wells, Montreal and Cincinnati in recent weeks, finding some of the best form of his career, but Djokovic sdoers not believe Roger Federer - seeded seventh here - will provide such a great threat.
"Nadal is definitely back, and he's playing maybe the best tennis that he ever has played on hard courts," Djokovic added.
"He hasn't lost a match. He won three Masters events. He won in great style. He was very aggressive, and he seems like he changed a little bit his game.
"He's definitely so far the best player this year. There is no question about it. The results are showing everything.
"And Federer, on the other hand, is having results-wise probably the worst year he had in the last 10 years.
"It is unusual to see that he's number seven in the world after being so dominant and so consistent every year in the last 10 years, always being one or two in the world.
"But there are so many young guys now coming up after the generation of Nadal, myself, Murray, (Juan Martin) Del Potro. Now you have (Grigor) Dimitrov, you have (Jerzy) Janowicz, (Milos) Raonic.
"So this is a new wave of players, and this is kind of a life cycle and the way it goes.You can't always expect somebody to be at the highest level."