US Open: Roger Federer is not concerned by his low seeding as he prepares for New York
Roger Federer has played down his loss of form ahead of another title at a grand slam title in New York next week.
Last Updated: 27/08/13 1:14pm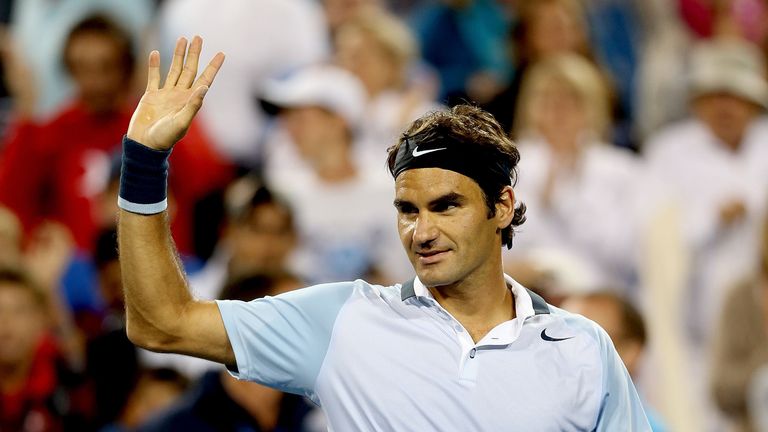 The former world No 1 finds himself seeded seventh at the US Open after his second round exit at Wimbledon, but he is focusing on his first match against Slovenian Grega Zemlja.
"The rankings, they fluctuate a lot, especially if you don't play so well," Federer said. "If you play great you move up or go down rather quickly."
"Number seven I don't think is a huge drop from number four, but people are going to say what they like.
"What's important is that I concentrate on my game and that the passion is there, that I work the right way, that I'm prepared, and then that I feel like I can win a tournament. Then the ranking actually itself is secondary."
Federer could meet Rafa Nadal in the quarter-finals and it would be their first encounter in New York despite playing 31 times, Nadal leading the head-to-head 21-10.
"I think it's an exciting draw really with Rafa being nearby," Federer said. "Plus we have never played here. I really hope from my side that I can make it.
"Clearly when I come here I don't just look at trying to make quarters, you know. I'm clearly here trying to win the tournament, but it starts at the very beginning and that's Monday."
Victories in Indian Wells and Cincinnati mean Nadal remains a force to be reckoned with on hardcourts despite his well-documented knee problems.
"I am confident for here," he said. "It's great because I won two very important tournaments. Here is a different event. I'm going to keep trying my best and I hope to be ready.
"I had a great summer, but that's all. Doesn't mean nothing else."