US Open: Wimbledon champion Marion Bartoli has not ruled out retirement
Marion Bartoli has hinted that she could make a comeback, despite announcing that she was quitting the game.
Last Updated: 26/08/13 12:37pm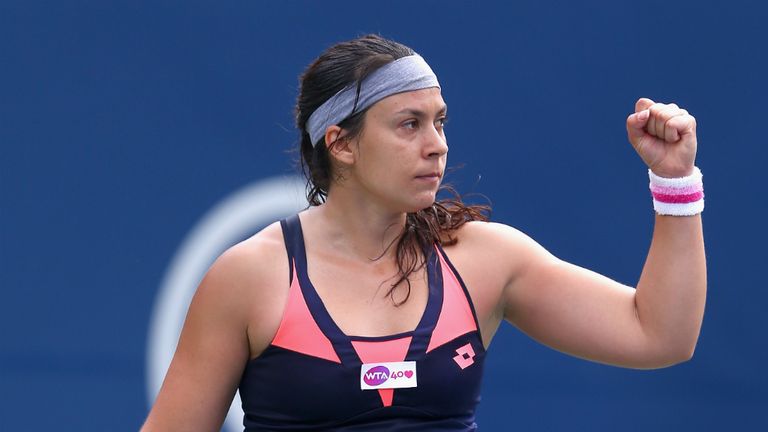 The 28-year-old Frenchwoman achieved her lifetime dream in July when she defied the odds to win Wimbledon after injuries had ruined the first six months of her season.
Bartoli has not yet asked to be taken out of the rankings and has also now softened her stance on a possible comeback.
Justine Henin, Kim Clijsters and Martina Hingis have all returned to the tour after spells in retirement in recent years and now the world No 7 has left open the possibility that she could possibly make a return next year.
"I'm not thinking about it right now, honestly," Bartoli said. "I'm happy with my decision and I'm fine with it. But we'll see what the future is bringing."
"I'm just enjoying so much the things I can do every day that I didn't have time to do when I was a tennis player. I feel very good about it.
"You never know what's going to happen. I'm still in the rankings and I think I will be there until the end of the year and then we will see. It's pretty hard to say I will never come back."
Bartoli, who is as charming and eloquent off the court as she is eccentric on it, believes it was her destiny to win Wimbledon, in her 47th start at a grand slam tournament - the most ever played by a woman before winning a championship.
"I go by destiny," Bartoli said. "I think it was my destiny to win Wimbledon."